Markets
Export volume of clams reached over 62 million USD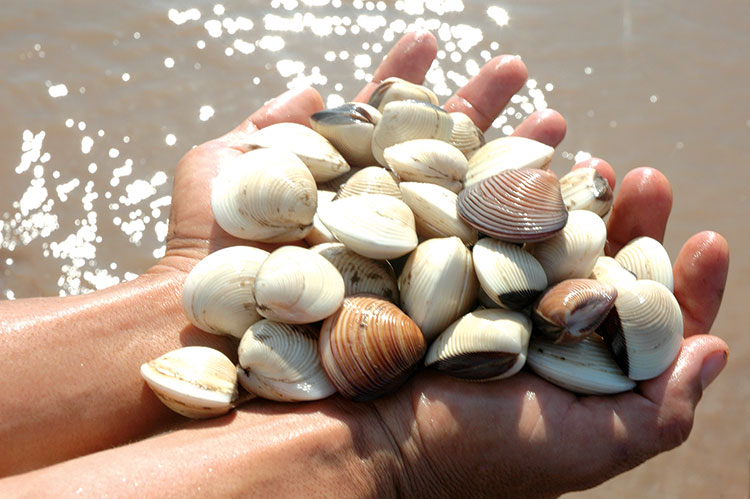 While the country saw a slump in seafood products in August 2021, export of mollusks increased sharply by 36.2% with a worth of 13.2 million USD.
According to VASEP, the country saw a considerable rise in exports in August, resulting in the accumulated value of mollusk in the first eight months of the year reaching 86.8 million USD, up nearly 40% as compared to the same period last year. Clams have been the key product, accounting for 72% of the export value with a worth of 62.2 million USD in eight months. In August, a 75% increase was recorded, valued at 11.5 million USD.
Besides the key product, clam (white clam, yellow clam, and undulate venus clam), exports of other mollusks including sea snail, scallop, oyster, abalone, mussel increased greatly. Remarkably, exports of sea snail accounted for nearly 11%, valued at 9.5 million USD in the first eight months of the year, and exports of scallop accounted for 8.6%, valued at 7.4 million USD.
Top ten provinces exporting mollusks in August 2021 were Thanh Hoá, Bến Tre, Nam Định, Bình Thuận, Thái Bình, Hải Phòng, Sóc Trăng, Kiên Giang, Quảng Ninh, Tiền Giang, accounting for 97% of the export volume, with Thanh Hóa, Bến Tre, and Nam Định representing 30%, 20% and 10% respectively.
The biggest mollusk exporting companies (mainly clams) included Thanh Hoa Seafood Importing and Exporting JSC Company (HASUVIMEX), Ben Tre Seafood Joint Stock Company (BESEACO), and Lenger Seafoods Vietnam (in Nam Định).
According to VASEP, many provinces having strengths of clam material and processing have not been required to impose the social distancing scheme upon the Instruction no.16. Thus, they have maintained operations and boosted the export revenue in August and plans to speed up in the last months of the year.
VFM