Markets
Bà Rịa-Vũng Tàu: Earn big money from making fish balls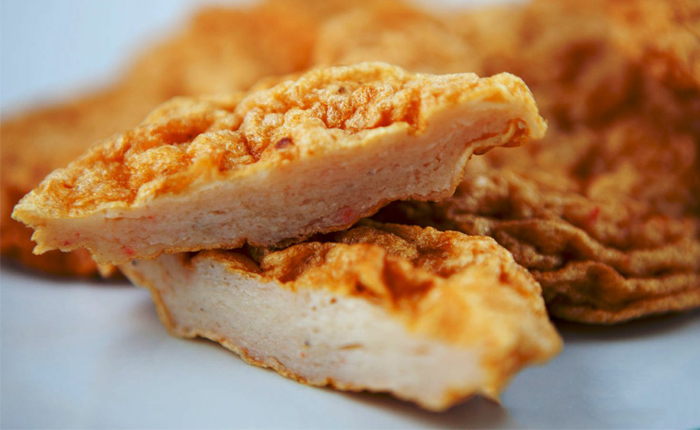 Many farmers in Phước Tỉnh and Phước Hưng communes of Long Điền district, Bà Rịa – Vũng Tàu province have developed the career of making grilled fish. As food safety methods are assured, all the kinds of grilled fish made by Long Điền farmers are highly consumed.
Trần Công Khanh's family started to make grilled fish in 2002 in Phước Lâm hamlet of Phước Hưng commune. Firstly, he made traditional fish balls which were sold for retailers in Long Hải market. When there were more customers, he bought machines to produce grilled fish in large quantities.
In Khanh's opinion, the abundant supply of fish from the Phước Tỉnh port contributes into the production of tasteful grilled fish. Khanh hires 10 workers to produce grilled fish so as to fulfill orders. His Quý Khánh facility makes 700kg – 1 ton of grilled fish every day to provide for the province and auxiliary localities. The wholesale price ranges between 50 thousand and 200 thousand dong per kilogram, depending on fishes. Khanh's family earns 1.2 – 1.6 million dong/day after costs.
Khanh said that the secret was mainly the selection of fresh fish and mixture of spices. Fish balls are made traditionally without using preservatives, leaving no concerns to consumers.
Đỗ Thị Kim Dung's family started to make fish balls in Phú Hương hamlet of Phước Tỉnh commune more than five years ago. She said: "My husband catches seafood in the ocean, I stay at home`, manage to enhance the value of shrimp and fish, and improve the income".
The Phúc Phước facility owned by Dung produces 50 – 60 kg of grilled cuttlefish and 100kg of grilled fish of all types every day, bringing her a profit of 500 – 600 thousand dong/day after costs.
Fish balls production in Long Điền district is a potential economic model thanks to abundant supply from exploitation trips carried out by local farmers. Long Điền grilled fish has gradually attained its position in the market and been sold to provinces all over the country. This model will be developed and multiplied in the future.
VFM