Markets
Vietnamese shrimp products take advantage in the export market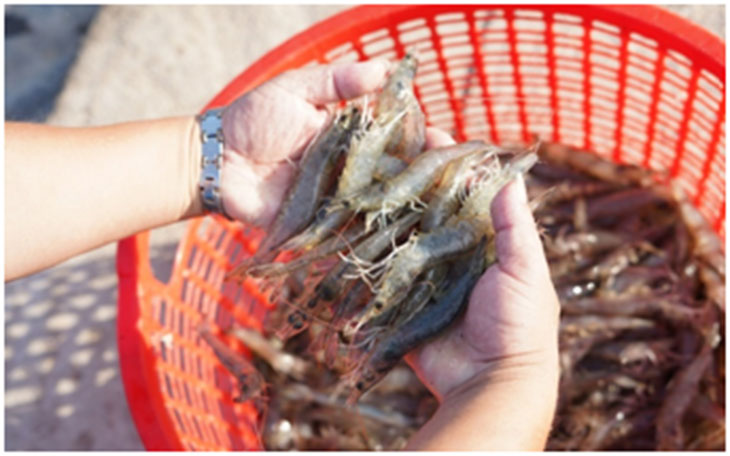 In the first 6 months of the year, shrimp export turnover increased by 13% over the same period in 2020, many shrimp import markets of Vietnam grew well and rose to the leading place.
According to the Vietnam Association of Seafood Exporters and Producers (VASEP), shrimp export turnover in June 2021 reached 402 million USD, bringing the total shrimp export turnover in the first six months of the year to 1.7 billion USD, up 13% over the same period in 2020.
Vietnam's shrimp import markets such as the US, Japan, Korea, and Europe all increased their imports and the import value to these markets grew well in the first 6 months of 2021. Specifically, shrimp exports to the US grew by 45%/month, shrimp exports to Japan increased by 17%, South Korea increased by 10%, some countries in Europe increased from 15-60%.
Particularly in the US market, Vietnamese shrimp accounts for 8.5% of the market share, behind India, Indonesia and Ecuador. Export turnover to the US accounted for 22% of Vietnam's shrimp export turnover.
In Ca Mau, shrimp export turnover is estimated at 400 million USD, up more than 16% over the same period in 2020. Ca Mau shrimp production in 2021 is forecast to reach more than 100,000 tons and processed shrimp products account for more than 85,000 tons, an increase of 21% compared to 2020 and a turnover of more than 1 billion USD.
Vietnam's shrimp exports have achieved good growth as they are now due to the advantages from new-generation free trade agreements such as the EU-Vietnam Free Trade Agreement (EVFTA), the free trade agreement between Vietnam and the United Kingdom of Great Britain and Northern Ireland (UKVFTA), …
According to experts, the quality of Vietnamese shrimp is increasing reputation in the market, so this has helped Vietnamese shrimp to be chosen by more markets. Therefore, to be able to continue to maintain and promote this position, businesses and shrimp farmers need to strengthen chain links, synchronize solutions to meet the high standards of import markets, and continue maintaining and promoting while taking full advantage of the situation.