Markets
Bạc Liêu: Prices of shrimp material rise, farmers are eager to stock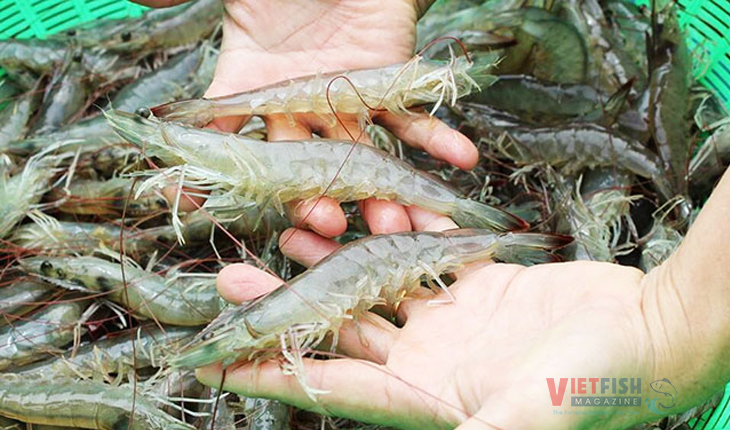 After a long time of temporary halt of stocking due to a sharp decrease in shrimp material prices and difficulties driven by the Covid-19 pandemic, shrimp farmers in Bạc Liêu province started to prepare for the grow-out pond and got back with stocking.
Even though prices of feed and shrimp culture medicine remained high, prices of shrimp material are inching up, somehow reducing major risks faced by shrimp farmers. Currently, the farmgate price of whiteleg shrimp size 100 pcs/kg ranged at 90,000 dong/kg while whiteleg shrimp size 60-40 pcs/kg is sold at 120,000-140,000 dong/kg, and white leg shrimp size 30 pcs/kg are is at 160,000 dong/kg. Shrimp farmers definitely earn some profit with such prices.
According to the Bạc Liêu provincial department of Agriculture and Rural Development, prices of shrimp material usually stay higher in the last months of the year than other months. Thus, every single shrimp farmer is pinning all their hopes for the last shrimp crop at the end of the year.
Farmer Tạ Minh Khoa in Long Điền Đông commune of Đông Hải district has devoted himself in different shrimp culture models for 15 years. He had tried rearing shrimp in extensive farms, then improved extensive farms, and industrial shrimp farms; however, he has shifted to the super-intensive model since 2018. He empties the ponds through the first months of the year while waiting for prices to rise. In his opinion, if shrimp prices keep increasing, farmers will definitely earn some profit.
Bạc Liêu has spent 139,780 ha in aquaculture with different growing models, producing 200,000 tons per year. Đông Hải district has the most shrimp farming area in Bạc Liêu, with more than 39,000 ha. Local farmers appear quite eager with the increasing shrimp prices after a while of emptying the pond due to real worries of loss. One hundred percent of shrimp farms in Đông Hải district have been filled with post larvae, with nearly 1,000 ha being applied to the super-intensive model.
Hồ Minh Phú, Deputy Head of the Bạc Liêu provincial sub-department of Fisheries said that besides the increasing investment cost, disadvantages in summer heat and prolonged storms and rain would cause bad impact to the development of farmed shrimp. In his opinion, damages usually occur when shrimps reach 20-75 days old, mainly driven by diseases.
The Bạc Liêu provincial sub-department of Fisheries gives warnings that farmers should not use too many antibiotics during the culture period if they want to prevent shrimp from catching diseases easily. Furthermore, farmers must raise their own awareness in protecting the environment.
Besides, farmers are warned to stock at a lower density than usual (as for the super-intensive model and semi-intensive model) in an effort to eliminate the risks of disease outbreak in shrimp farms as well as reduce the medical expenses.
According to the provincial Department of Agriculture and Rural Development, farmers have fulfilled the plan of stocking shrimps in 100% of local grow-out ponds. Shrimps adapt to the environment and weigh up well, making farmers extremely pleasant and hopeful to a bumper crop ahead.
VFM