Markets
Black tiger shrimp prices decrease, costs "corrosion" the profits of farmers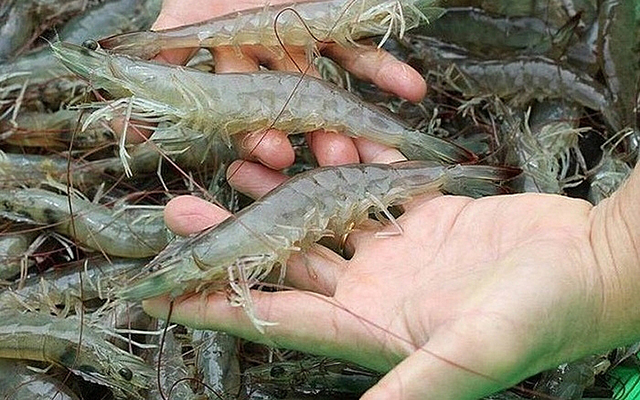 After a period of "fever" at the beginning of the year, the price of black tiger shrimp has decreased slightly while Vannamei still maintains a good price. However, many farmers worry about the risk of increased feed prices "eroding" profits.
According to Mr. Duong Van Sen, a shrimp farmer in Hòa Tú 1 commune (Mỹ Xuyên, Sóc Trăng), from the beginning of March, the price of black tiger shrimp has decreased again at 10,000 – 20,000 VND/kg depending on the type. Specifically, the price of 40 shrimp/kg is about 180,000 VND/kg. Traders quoted a decrease in prices because output was not good. Meanwhile, white-leg shrimp prices are still maintained at a high level of about 100,000 – 110,000 VND/kg with 100 shrimp/kg. This price is about 20,000 VND/kg higher than the same period last year. In addition to exporting white-leg shrimp, the domestic market is still consuming well.
Many shrimp farmers in the provinces of Soc Trang and Bac Lieu said: At the current price, shrimp farmers are still profitable. However, households who have about 3 weeks to a month left before the harvest season are both worried about the decrease in shrimp prices and the increase in feed prices. Mr. Nguyen Van Bien, living with Hoa Tu commune, said: Last year, the price of animal feed increased several times at the beginning of the year and at the end of the year, so far it has remained high. Standard white shrimp feed 610,000 – 620,000 VND/bag or 20 kg depending on type, weight gain food up to 820.00 – 830,000 VND/kg. With the price of petrol and imported feed materials increasing recently, fear that the price of aquafeed will quickly increase. Shrimp farmers have not had time to take profits and have lost capital.
VFM