Markets
COVID-19 paves the way for Vietnamese pangasius exported to Brazil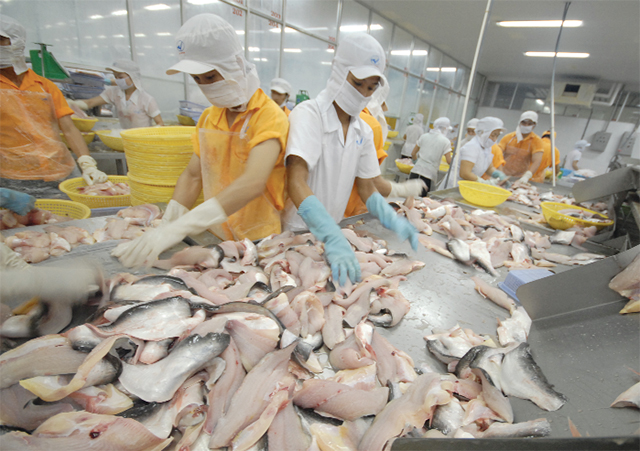 The total export value of Vietnamese pangasius to Brazil has increased by 1.5 times as compared the the same period last year, with a total worth of USD 47.44 million as of mid October 2021. Vietnam's sale of pangasius to the Latin America market showed positive signs, with Mexico and Brazil being the top destinations.
According to the Brazilian Fisheries Association (PEIXE BR), Brazil has increased their demand in aquatic products since quarter 2 of this year. In the third quarter alone, the total import value of this commodity increased by 87%, reaching USD 190 million. Pangasius has become one of two species in high demand.
When the outbreak of the COVID-19 pandemic occurred, Brazil was one of the three hardest hit countries with the highest death toll over the world. 2021 and 2022 are forecasted to be the most difficult time ever that Brazil's importing enterprises must cope with as the country is struggling to recover the economy in the face of the Brazilian Real devaluation after the pandemic. Thus, importing enterprises are considering importing farmed species at cheaper prices.
Brazil's demand in food and provisions are forecasted to sharply increase till the end of this year and the next year. This is an excellent opportunity for Vietnam's pangasius exporting companies to boost their sales to this market in the future.
The update data by ITC has reported nearly 40% year-on-year growth in Brazil's import value of frozen seafood in the first nine months. The country's import value of white fish increased by 14.5%, and purchases of Vietnamese pangasius fillets rose by 41.3%. Pangasius and trout have been the most favourite to Brazil's importing companies. 
As much as 96% of Vietnamese pangasius sold to Brazil was frozen fish and fillets in the first nine months. Nearly twenty Vietnamese pangasius enterprises are boosting their sales to this market, with South Vina (Cần Thơ), HUNG CA Co.,Ltd (Đồng Tháp) and CADOVIMEX II (Đồng Tháp) reporting the largest export value. 
Vietnam is currently the leading provider of white fish and dominating the Brazilian market. If pangasius enterprises in the Mekong Delta prevent the Covid-19 pandemic hitting their factories in 2021 and remained the processing capacity, Brazil and some potential markets in South America will pave new opportunities for Vietnam's pangasius enterprises.
VFM