Markets
Đồng Tháp faces challenges in selling pangasius material due to low prices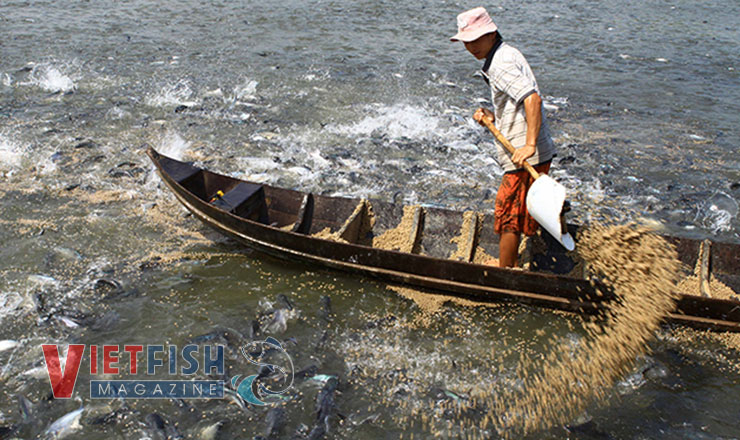 According to a July report by the sub-department of Livestock Production, Veterinary and Aquaculture (under Đồng Tháp's department of Agriculture and Rural Development), pangasius farmers may suffer from a loss of 3-4 thousand dong/kg.
Pangasius broodstock production: the province has now 70 production facilities and 1,200 hatcheries of pangasius. In July, as many as 2,222 million fingerlings and 80.5 million broodstocks were produced, making the accumulated numbers up to 6,980 million fingerlings and 298 broodstocks.
Commercial pangasius production: The stocking area of pangasius has reached 1,624.39 ha cumulatively (including 1,083.93 ha of farming area). The accumulated harvested area is 540.46 ha.
Harvest and sales: the accumulated yield of pangasius has reached 213,943 tons. The average capacity reached 396 tons/ha. Prices of commercial pangasius size 0.7-0.9 kg/pc ranged at 17,000-18,000 dong/kg in the 27th week. In general, prices were more stable than the previous week. However, the production cost of 1kg pangasius material is around 21,174 dong/kg, leaving a loss of 3,100-4,100 dong/kg.
Fluctuation of material prices: Pangasius broodstocks size 28-32 pcs/kg were sold at 16,000-17,000 dong/kg, down 1,000 dong/kg compared to the 26th week. Prices of feed with 26% protein ranged at 10,500-11,000 dong/kg, as stable as the 26th week. In the following week, pangasius broodstocks (size less than 1.5cm) were sold at 19,000 dong/kg and those (size 1.5cm-2.5cm) were sold at 16,500 dong/kg.
VFM