Markets
Egypt, the highlight of tuna exports in the first half of the year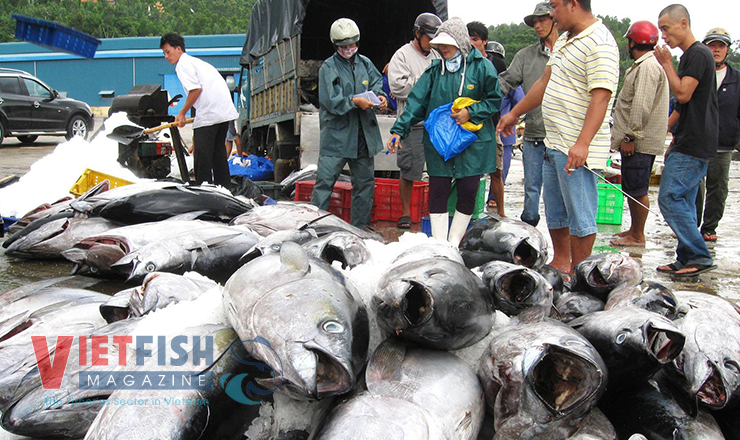 The second surge of COVID-19 has swiped the tuna sector, causing deleterious effects on the world's tuna market in general and Vietnam's tuna exports in particular. The country's tuna exports saw a decline by 20% in the first half of the year, reaching nearly $293 million in value.
Exports of Vietnamese canned tuna continue to grow compared to the same period last year, meanwhile, sales of alive, frozen and processed tuna continued to fall.
By June 2020, tuna export value to most major markets decreased compared to the same period last year, except for ASEAN and Egypt.
The US: Vietnam saw a decline in sales of tuna to the US in June. The country brought in nearly $127 million from tuna exports to this market, down 20% from last year. Demand in canned processed tuna grew due to the effect of the pandemic, thus the US is increasing its purchase of this product from Vietnam, up nearly 10% compared to the first half of 2019. The rampant spread of the pandemic has made tuna exporters worried about the recovery of this market.
The EU: Imports of tuna from Vietnam remained low. Vietnam only brought in $57 million from exporting tuna to the EU in the first six months of 2020, down 17% from last year. The covid-19 pandemic has caused an unexpected fluctuation in the EU's imports of Vietnamese tuna. Even though exports of Vietnamese tuna to the Netherlands dropped in May, it was a different story in June. Exports to German continued to grow. However, like the US market, although the EVFTA will become effective early next month, businesses can't stop worrying about the recovery of tuna sales to this market.
ASEAN: In June, tuna exports to ASEAN increased by 73%, making the total export value in the first half of the year increase to nearly $21 million. Remarkably, while exports of other products to ASEAN reduced, sales of canned tuna to this market spiked by 1,265% compared to the same period last year. The COVID-19 pandemic has disrupted the production and consumption of tuna in ASEAN countries.
Egypt: In the situation of consecutive reduction of tuna exports, Egypt seems a highlight with continuing growth at a high rate. By June, tuna exports of Vietnamese tuna to Egypt reached $8 million, up by 74% compared to the same period last year. Egypt is now the biggest importer of Vietnam's canned and processed tuna, especially canned tuna.
VFM