Markets
Build scenarios for 2022 seafood exports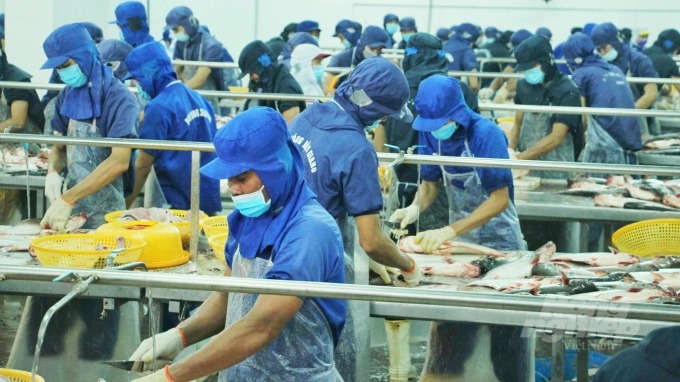 Despite the outstanding growth and the forecast that seafood exports in 2022 will reach US$ 9.5 – 10 billion, Vietnam's seafood industry still has many significant challenges.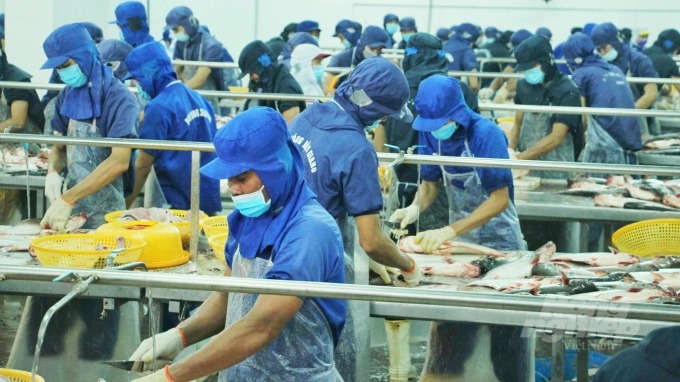 According to VASEP's statistics, by the middle of the second quarter of 2022, Vietnam's seafood exports had reached nearly US $4 billion, an increase of more than 44% over the same period in 2021. Shrimp and pangasius products have a high growth rate, favored by the import market. It is a positive sign that the seafood industry is gradually recovering from the Covid-19 pandemic, and export growth is back. This information had given by Mr. Nguyen Hoai Nam, Deputy General Secretary of the Vietnam Association of Seafood Exporters and Producers (VASEP), at the CEO Forum "Removing difficulties for seafood enterprises – An insider's perspective" held on June 23 in Can Tho City.
From a positive perspective, Mr. Nam emphasized that Vietnam's seafood exports have achieved good results, and major export markets and regions have had impressive growth. The reason for this growth, pointed out by Mr. Nam, is the opening of most export markets (except China), the number of raw materials in stock, and reserves from the end of 2021 to the first months of 2022. In particular, many enterprises have signed contracts since the end of 2021, which has boosted export prices. Besides, the advantage of tariffs from free trade agreements has contributed to increasing the competitiveness of Vietnamese exporters.
With the current growth rate and context of supply and demand, forecasted that seafood exports in 2022 will reach US$ 9.5 – 10 billion. However, according to the assessment of state management agencies and industry experts, seafood export still faces many challenges in the last quarter of the year and in the coming time.
Mr. Nam highlighted five challenges: raw materials, import, exploitation certification, Chinese market, and environmental responsibility regulations. He analyzed that the scarcity of raw materials does not guarantee the export market, the increase in shipping charges, and the increase in input costs. Significant markets are continuing to strengthen control of food safety factors and traceability. Along with opportunities to increase exports thanks to tariff incentives, businesses also face the problem of enhancing governance of food safety issues and traceability from significant markets.
Seafood processing must be closely associated with environmental factors. However, seafood processing factories are implementing ecological regulations simultaneously with other coal, iron, and cement industries. There are no specific regulations for the seafood industry. This problem is also becoming an obstacle for seafood enterprises.
Regarding logistics issues in the seafood industry, Mr. Vo Hung Dung, former Director of VCCI Can Tho, determined that the current logistics industry is still weak. In Mr. Dung's view, upgrading a sustainable value chain requires more help from the government to improve infrastructure, breeds, inputs, applied research, and logistics efficiency. "No individual enterprise, including a group of businesses, can do big, expensive things that require synchronization and high coordination unless there is a state, with support, investment programs. Upgrading and policies when the situation is too difficult", Mr. Dung said.
The disruption of the supply chain and high logistics costs pose a massive problem for the storage system, significantly when exports are increasing and the investment demand is increasing.
Mr. Tran Nguyen Hoang Phu, Deputy General Director of Soc Trang Seafood Joint Stock Company (Stapimex), a large-scale shrimp exporter in the Mekong Delta, stated at the forum: "The shrimp industry is unstable production, with processing times being only a third of the peak. The investment in time-preserving warehouses only takes into account how to ensure inventory. Later, the market volatility was too great; when the Covid-19 epidemic broke out, importing countries stopped immediately, delaying 3-4 months. At that time, the goods produced by the enterprise had no place to be in stock. Therefore, the storage problem is no longer the same as before".
To solve problems related to storage, according to Mr. Phu, seafood businesses in particular and exporters, in general, need to calculate deep scenarios, predicting even possible events and natural disasters in the next 5-10 years when investing in the storage system.
Authors: Kim Anh – Trong Linh
Translated by Ha Phuc
Source: Vietnamagriculture