Markets
Exports of processed shrimp to Australia increase by 40%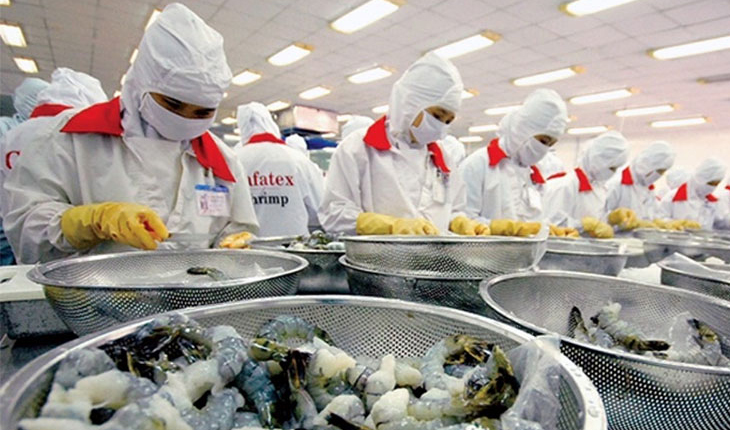 Despite ranking in the six position in importing Vietnamese shrimp, with a density of around 6%, Australia has been considered a potential destination of Vietnamese shrimp for the last few years.
Vietnam has seen a positive growth in exporting shrimps to Australia since 2018, with USD 115 million worth in 2018 up to USD 188 million worth in 2021. As of August 15, 2022, the country achieved USD 169 million from exporting shrimps to this market, up 52% from the same period last year, with processed shrimp (HS 16) accounting for 40% and frozen shrimp material (HS 03) accounting for 60%. The export value of shrimp HS 16 reached USD 68 million, up 41% while the export value of shrimp HS 03 reached USD 101 million, up 60% as compared to the same period last year.
The density of processed shrimp exports to Australia has been falling for the last five years due to their stringent regulations of biosafety. This country has just relaxed the regulations of checking some processed shrimp products.
According to the Vietnam Trade Office in Australia, the Australian Department of Agriculture, Fisheries and Forestry notified a list of additional breaded, battered, or crumbed (BBC) shrimps and highly processed (HP) shrimps which would be subject to preferential schemes upon the CBIS.
An increase in sales of shrimp was recorded in Australia with more than USD 205 billion worth, up 30% from the same period last year. Australia decreased their purchases from Thailand and China, the main competitor of Vietnamese shrimp exporters. China is facing difficulties in producing shrimps, with output decreasing, and struggling with the Government's zero covid policy which has affected the exportation of shrimps to Australia. The shrimp exports of Vietnam to Australia are predicted to be good till the end of the year.
VFM