Markets
Exports of tuna, cuttlefish and octopus set a new record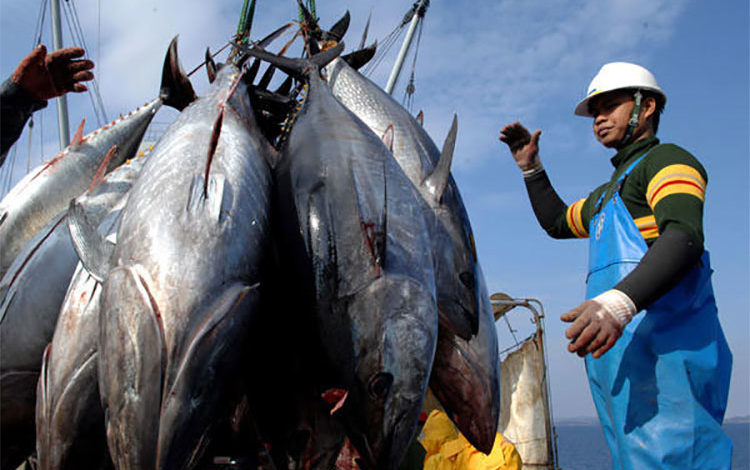 Exports of tuna, cuttlefish and octopus has been growing fast this year, contributing to a new record of exportation of the fisheries.
According to VASEP, in the first nine months of the year, seafood exports reached USD 3.4 billion, up 34% from 2021. Seafood exprots of the first quarters of 2022 was equal to the total quantity of 2021, setting a new record in export value of Vietnamese seafood.
Tuna has been the most significant item among the key exported species. Vietnam's tuna businesses have been taking advantage of domestic and imported materials to process, diversify products, and boost the exportation of frozen tuna loin/fillet and canned tuna after the Covid-19 pandemic as well as during the worldwide escalating inflation.
In the first ten months of 2022, tuna exports reached USD 890 million, the all-time high export value of this category. Tuna exports reached its peak in 2021 with USD 757 million worth.
Trong khi xuất khẩu một số mặt hàng thủy sản chủ lực khác đang chững lại hoặc có xu hướng giảm trong những tháng cuối năm thì xuất khẩu cá ngừ nhìn chung vẫn sẽ tiếp tục tăng trưởng, dù mức tăng trưởng đang chậm lại.
While exports of some key seafood products have slowed down or been in a downward-trend in the last months of the year, tuna exports will continue to inch up.
According to VASEP, amidst the progressive inflation in Europe, sales of tuna in this market will continue to fall in the next few months, especially canned tuna. However, the devaluation of the euro against the US dollar has resulted in such an exorbitant price of canned tuna products in this market.
Cao Thi Kim Lan, Director of BinhDinh Fisheries JSC said that due to the constantly increasing inflation, the demand for value-added products deeply processed from tuna and expensive products have sharply declined.
According to VASEP, European importers will lean towards importation of material tuna from providers with competitive price and duty preferences. Thus, Vietnam's tuna exports to the EU are forecasted to increase as compared to the same period of 2021. Tuna exports will continue to grow in some major destinations such as the Middle East and Japan.
Noticeable sales have also been recorded in exports of cuttlefish and octopus. By the end of October, exports of these items reached USD 625 million, up 32% from the same period last year. Thus, exports of cuttlefish and octopus of the first ten months of the year exceeded the 2021 record of USD 602 million worth. It is forecasted that exports of cuttlefish and octopus can reach up to USD 734 million.
VFM