Markets
Seafood exports slowed down in July to under 1 billion dollars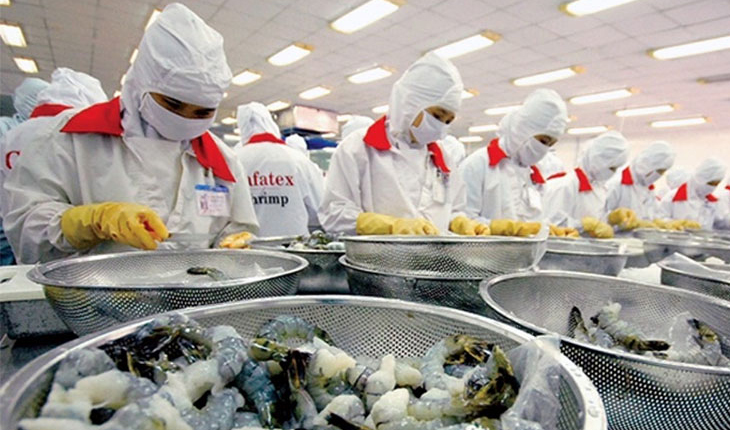 After a sharp increase by 39-62% in the first four months of the year, seafood exports have slowed down since May. Export value increased by 34% in May and 18% in June and then slowed down in July with USD 970 million, up 14% from the same period last year and down 4% from June 2022.
The accumulated export value of seafood reached nearly USD 6.7 billion, up 35% from the same period last year.
The decline in sales since May was attributed to unfavorable weather conditions and earlier rains, affecting the output and causing disease outbreaks in shrimp ponds. Shrimp output reduced and stockpiles of the previous year ran out.
Shrimp exports in June fell by 1% as compared to the same period last year due to short supply of raw material and then continued to decrease by nearly 13% in July with USD 385 million worth. The accumulated value of shrimp exports of the first seven months of the year was USD 2.65 billion, up 22% from the same period last year.
Shrimp production and global demand for shrimp are forecasted to slow down in the last six months of the year. The fact that supply from shrimp providers increased sharply and purchases of major markets such as the US and EU rose in the first half of the year will result in huge stockpiles and decreasing demand at the end of the year. Meanwhile, production of shrimp material is facing difficulties of weather and seriously high costs, thus shrimp material will be in short supply in the second half of the year.
Unlike shrimp, pangasius material is not a big problem but exports start to slow down in some markets. Thus, pangasius exports will probably reduce in quarter II. In July, pangasius exports reached USD 197 million, up 56%, leaving the accumulated value of over USD 1.6 billion by July, up 79% as compared to the same period last year.
In the face of inflation and increase in exporting prices, there are some changes in importation that countries have to make. Pangasius may enjoy benefits amidst the increasing inflation in markets when consumers reduce their belt and shift to affordable prices such as frozen pangasius fillets, surimi, grilled chopped fish and some other frozen products.
Exportation of tuna, marine fish, cuttlefish, and octopus has remained high with 37-44% increase in July. As of July 2022, tuna exports rose by 53%, valued at USD 641 million. Exports of cuttlefish and octopus increased by 31%, valued at USD 417 million, and exports of other marine fish increased by 16%, valued at over USD 1.1 billion.
VFM