Markets
Global pangasius output will exceed 3 million tons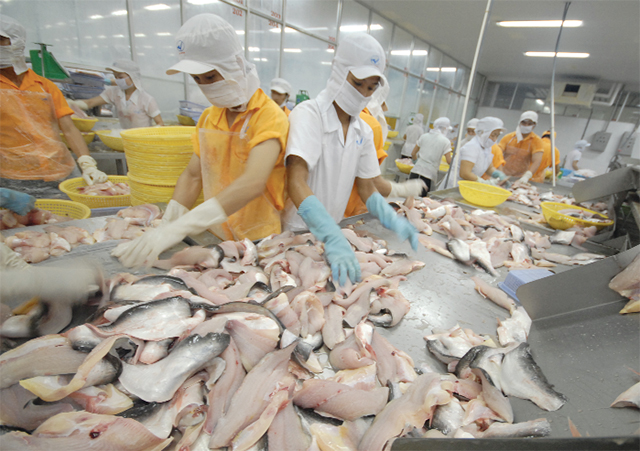 According to the Import-Export Department (Ministry of Industry and Trade), data from Global Outlook for Aquaculture Leadership (GOAL) shows that pangasius output worldwide (including Vietnam) tends to increase and will exceed 3 million tons. 
GOAL also forecasts that pangasius production in Vietnam is increasing and may potentially reach more than 1.8 million tons in 2021. Besides Vietnam, pangasius production in Indonesia is also rapidly increasing.
Global pangasius production is forecasted to rise by 6% in 2021 and 2.1% in 2022, exceeding 3 million tons. Global production of catfish types is also on the rise with an estimated growth of 9% in 2021 and 6.1% in 2022.
With this growth rate, the total global catfish is likely to surpass 5 million tons by 2020. According to GOAL, the output growth rate of main commercial farmed fish species in the world will be 2.5% this year and 2.7% in 2022. Global farmed fish production is forecast to exceed 40 million tons by 2022.
VFM