Markets
Hundreds of tons of shrimp are disrupted on the way to China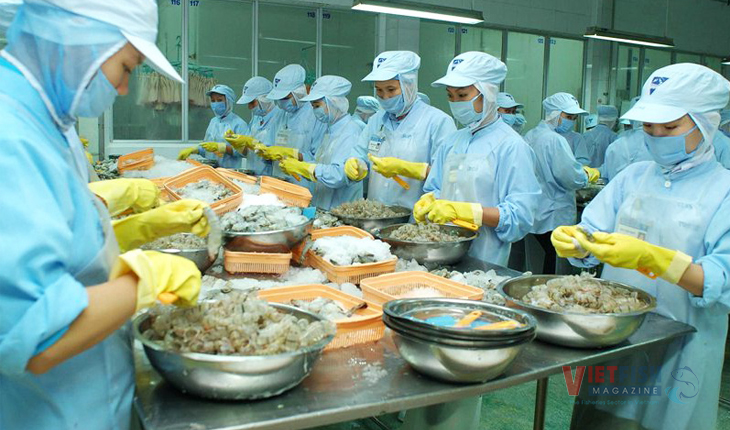 As informed by some companies, all their delivery to China could not be temporarily completed as Chinese importers pushed delivery time back, leaving a considerable increase in storage cost.
According to the Vietnam Association for Seafood Exporters and Producers (VASEP), the spread of novel coronavirus with a newly official name Covid-19 has caused bad effects on trade between China and countries in the world including Vietnam.
Cover-19 outbreak has been preventing shrimp exporters from transporting to China as the importers decided to push back the delivery time, leaving a considerable increase in storage cost compulsorily covered by exporters.
Some shrimp companies said that they entered sale contracts of 600 tons of shrimps with Chinese buyers, but only half of them were delivered and the rest had to be left out for storage.
VASEP forecasted that the price of shrimp worldwide will fall due to a big increase in supply. Besides Vietnam, Ecuador, India, Thailand are suffering with their products getting stuck in China's ports.
Many boats can not arrive in China's ports as the packaging and unloading are stagnant or inactive. These countries are racing looking for other buyers like the US or EU, which might have little effect on demand in importing from Vietnam.
Korea, the US and EU are hesitating in importing goods in the midst of coronavirus outbreak fears.
With bad effects of coronavirus outbreak on China's production and trade, Vietnam may look for an opportunity to raise its market share in the US, Japan and EU, which are China's traditional customers, when they halt importing from China at this time.
According to VASEP, in the complicated situation of coronavirus outbreak, companies should look for new customers and boost the domestic market while waiting for China to open their doors again. They must follow the outbreak situation so as to adjust the production promptly.
In 2019 Vietnam took in $543 million from exports of shrimps to China, up 10% from the previous year. VASEP forecasted that in Quarter 1 of this year, Vietnam's exports to China will decrease due to the outbreak. Some companies estimate that even though shrimp exports to China are suffering from local operation closure, this is temporary and demand in shrimp will increase in the future.
VFM