Markets
Lengthy process of Vietnamese pangasius penetrating Japanese market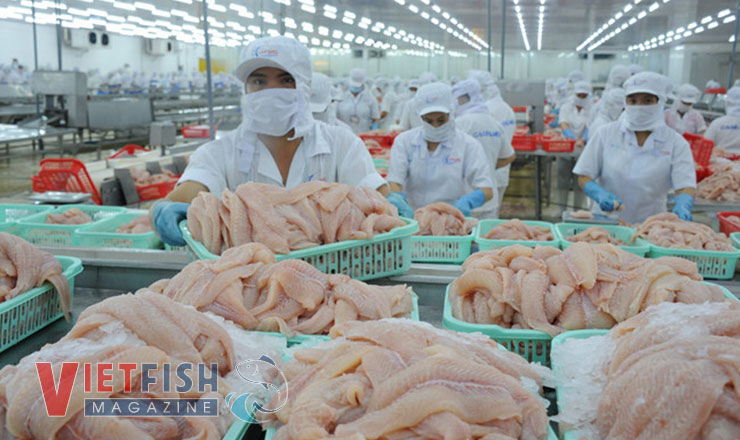 In 2011, export value of Vietnamese pangasius to Japan reached 2.56 million USD, accounting for 0.14% of total pangasius exports. Seven or eight years later, it ninefold and twelvefold increased in 2017 and 2018 respectively as compared to 2011.
2018 marked the growth in sales of Vietnamese pangasius in Japan with export value increasing by 37.6% as compared to 2017. In the first three months, Vietnamese pangasius exports to Japan reached 8.58 million USD, up 60% year-on-year. The export value was higher than that in such potential markets as UAE, Egypt, German or Belgium.
That was a remarkable result of Vietnam's seafood industry penetrating such a big market when Japan's consumers had not been interested in farmed fish but marine seafood. However, some Vietnam's companies learned and understand taste of Japanese consumers and figured out some kinds of food that would be easily consumed in Japan such as mimic eel-meat dish (prepare with pangasius). Eel is a favorite and expensive dish with price up to 24 USD/pc. However, Japan is facing the depletion of eel due to overfishing.
Japan's companies import Vietnamese pangasius to make the mimic eel-meat dish with one third price and similar flavor. In 2017, pangasius made Japanese consumers impressive with this dish.
Since April 2019, according to EPA tariff by Japan Customs, fresh fillet and frozen products (pangasius included) HS 030432 imported from Thailand, Mexico, Chile, Philippines are tax-exempt while those imported from ASEAN countries are imposed tax 3.5% and from CPTPP are free. Vietnamese frozen pangasius (HS 030462) is tax-exempt when imported to Japan.
VFM