Markets
Export of tuna, squid, octopus set new records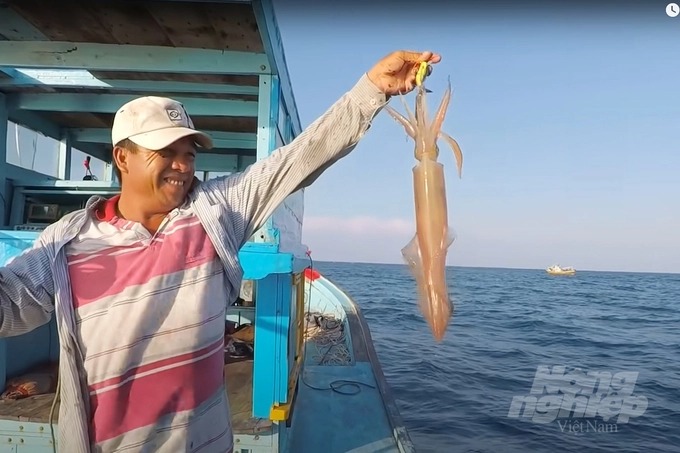 With the addition of pangasius, seafood exports for tuna, squid and octopus grew strongly in 2022, setting a new export record for the seafood industry.
According to the Vietnam Association of Seafood Exporters and Producers (VASEP), seafood exports from Vietnam reached 3.4 billion USD in the first nine months of 2022; which is an increase of 34% over the same period in 2021. Consequently, seafood exports within the first 3 quarters were equal to the total seafood export in 2021, a record level in export value of Vietnamese seafood.
Tuna is making the biggest impression among the key seafood products. With the advantage of the domestic and imported raw tuna sauce, Vietnamese tuna businesses are promoting product processing and diversification. Furthermore, businesses are promoting the export of frozen tuna loin and fillet, canned tuna as well as flexibly following market trends post-Covid-19 and during high global inflation.
Vietnam's tuna exports reached 890 million USD in the first 10 months of 2022, a historically high figure in the history of this commodity. Tuna exports reached its previous peak in 2021 at 757 million USD.
Whereas the exports of several other key seafood products are halting or declining in the last few months of the year, tuna exports will continue to be on the rising trend, although the growth rate is slowing down.
According to VASEP, with increasing inflation rate in Europe, tuna consumption in this market is expected to continue its upward trend in the immediate future, with emphasis on canned tuna products. However, the devaluation of the Euro against the US dollar is raising the price of canned tuna products for Europeans.
Ms. Cao Thi Kim Lan, Director of Binh Dinh Seafood Joint Stock Company said that due to high inflation, the demand for value-added products from tuna including deeply processed and high-end products rapidly declining by a large margin.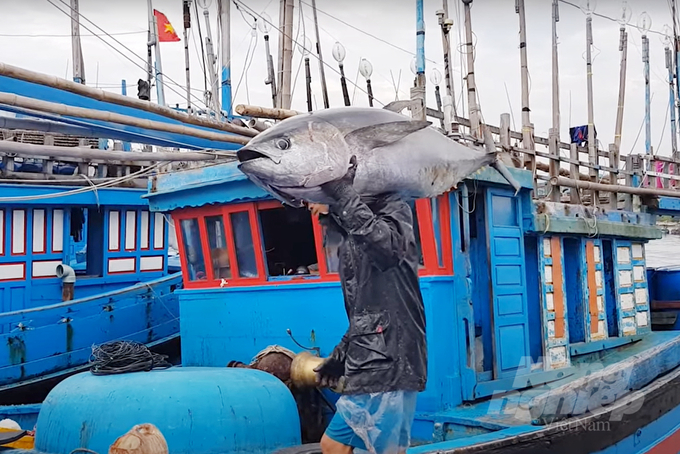 As a result, VASEP believes that European importers will increase their imports of raw tuna from sources with competitive prices and advantages in terms of tariffs. Consequently, VASEP forecasted that Vietnam's tuna exports to the EU in the last few months of the year will continue to increase compared to the same period in 2021.
Moreover, tuna exports are forecasted to continue to grow in many other important markets inlcuding the Middle East, Japan, etc. Ms. Le Hang, Deputy Director of VASEP.PRO Center said that tuna exports will hit the 1 billion USD milestone for the first time by the end of this year.
In addition to tuna, exports of squid and octopus are also growing impressively. By the end of October, the export of these items had reached 625 million USD, an increase of 32% over the same period in 2021. The export of squid and octopus in the first 10 months of 2022 has surpassed the record of 2021 by approximately 602 million USD. The export of octopus and octopus is projected to cross the 700 million USD mark, reaching about 734 million USD by the end of 2022.
Korea remains the largest market for Vietnamese squid and octopus, accounting for 36% of the total export value. For the first nine months of 2022, exports of squid and octopus to Korea reached 197 million USD, an increase of 19% over the same period in 2021. Korea mainly imports Vietnamese peeled dried squid, frozen cleaned processed squid, frozen sushi squid, cleaned frozen cuttlefish fillet, frozen pinecone cut squid, cleaned whole frozen octopus, frozen cut octopus, frozen processed octopus, and so on.

In Europe, pollock and cod prices have hit record highs. According to the US Department of Agriculture, shrimp import prices into the US averaged at 9.41USD/kg for the first 9 months of 2022, an increase of 8.4% over the same period in 2021. In addition to Vietnam, other world's leading seafood exporting countries have seen very strong growth in export value in 2022.  Norway's seafood exports reached NOK 123 billion (equivalent to USD 12.4 billion) in the first 10 months of 2022; this figure is NOK 27 billion higher compared to the same period in 2021; surpassing the export value for the entirety of 2021. In October alone, Norway's seafood exports reached NOK 15.4 billion, a record high for export value in a single month.
Source: Vietnam Agriculture News