Markets
Pangasius exports reached the lowest level in October 2022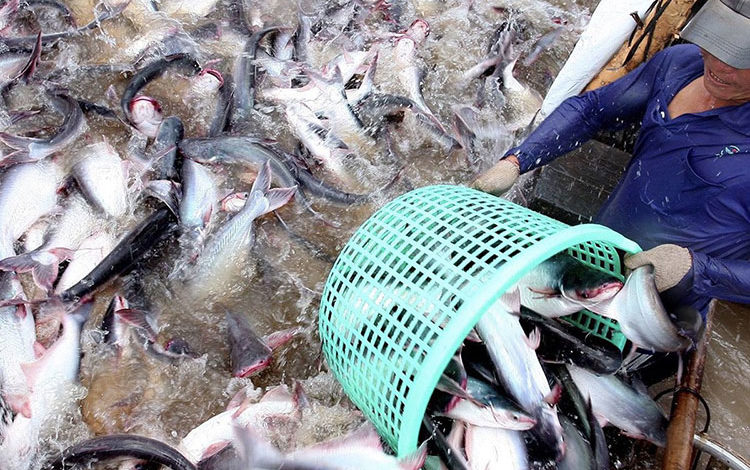 Despite a 31% increase as compared to the same period last year, the worth of USD 179 million in October was the lowest level of pangasius export value since earlier this year. The accumulated value of pangasius exports by October reached USD 2.1 billion, up 75% from the same period last year.
The revenue in October reduced by half from the USD 310 million worth achieved in April. Every sign in the market is not as positive as they were in the first half of the year. The inflation makes the demand fall month by month, especially in the US, EU, and UK markets, even in the markets with preferential tariff articles such as CPTPP or geographical advantages.
Pangasius exports to the US were reduced by nearly 25% in October, reaching USD 32 million. The pangasius export value to the US ranged between 32 and 33 million USD/month, sharply down from the peak worth of USD 81 million in April.
According to the United States Department of Agriculture, by the end of quarter III 2022, this country has imported about 104.5 thousand tons of frozen pangasius fillet (HS 03046200) from Vietnam, valued at USD 610.5 million, up 19% in quantity and 66% in value from the same period last year. As compared to the same period last year, the average price of frozen pangasius fillet imported from Vietnam to the US market increased by 53.3%, from USD 2.78 to USD 4.26. 
Pangasius exports to the EU markets showed different trends in October 2022. While exports to Belgium declined slightly by 25%, exports to Germany skyrocketed by 384%, and exports to the Netherlands slightly inched up by 10%, and exports to Spain jumped by 142%.
Exports to small and potential markets such as Mexico, Malaysia, Columbia, and Arabia fell from 13% to 53% in October as compared to the same period last year.
There's hope in exporting Vietnamese pangasius to China and Hongkong. Pangasius exports to China increased by 23% this month, and exports to Hongkong jumped by 123%.
By October, China had been the largest market of Vietnamese pangasius, with the total export value of USD 594 million, accounting for 28% and up 106% from the same period last year. If Hongkong is included, this market bloc accounted for 30% of Vietnam's pangasius export value, reaching USD 632 million.
Besides, there are some small markets increasing their purchases of Vietnamese pangasius such as Russia with a nearly fivefold imported amount as compared to October 2021, and Thailand with a 13% increase in importation. With the slump in October, pangasius exports might reached USD 2.45-2.5 billion, up 54% from last year.
VFM