Markets
Pangasius exports to small markets showed positive signs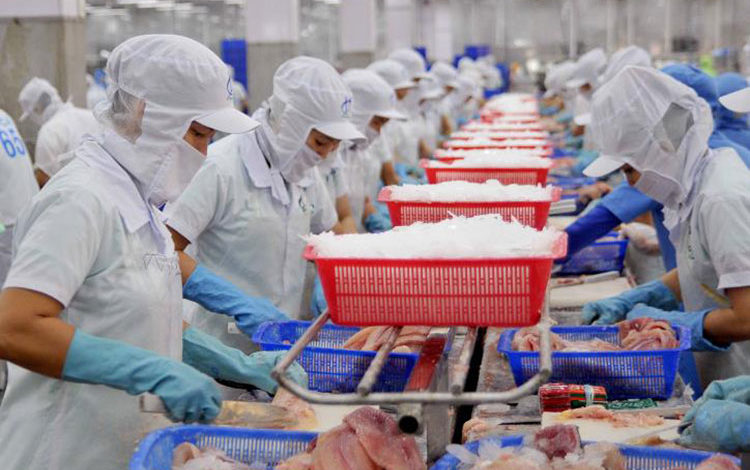 Major markets such as the US, EU, and China have been facing difficulties. Thus, small markets become a new target for Vietnam's pangasius companies.
Vietnam's pangasius production slightly rose by 2.3% y-o-y, to 922,000 tons in the first seven months. However, the export value declined by 37%, just reaching USD 1 billion. July witnessed the slump of Vietnam's pangasius exports to the five biggest markets. A 32% decline was recorded in China (just USD 325 million was achieved). The US reported a decrease by 59% to USD 159 million, the EU was down 22% to USD 101 million, Brazil was down 16% to USD 47 million, and the UK was down 16% to USD 40 million.
Vietnam's pangasius sector was looking forward to China's reopening; however, the pangasius export value to this market went down by as much as 30%. It was attributed to the fact that China faced economic difficulties, leaving a slump in domestic consumption. Nevertheless, the fall has been slow, from 65% in Jan to 30% in May and 7% in July.
The growth in exports to some small markets may become a highlight in the outlook of Vietnam's pangasius sector. As one example, exports to Germany increased by 25%, exports to Finland rose by 18 times from the same period last year, New Zealand saw a 17% increase, Switzerland 25%, and Singapore 1%.
VASEP anticipated that pangasius exports to the US may slow down in quarter 3. It is expected that the Chinese market will recover well, demand will rise, and pangasius exports may be higher than H1. Thus, a total of USD 1.7 billion worth may be achieved in pangasius exports in 2023, down 32% y-o-y.
VFM