Markets
Pangasius exports to the EU continue to decrease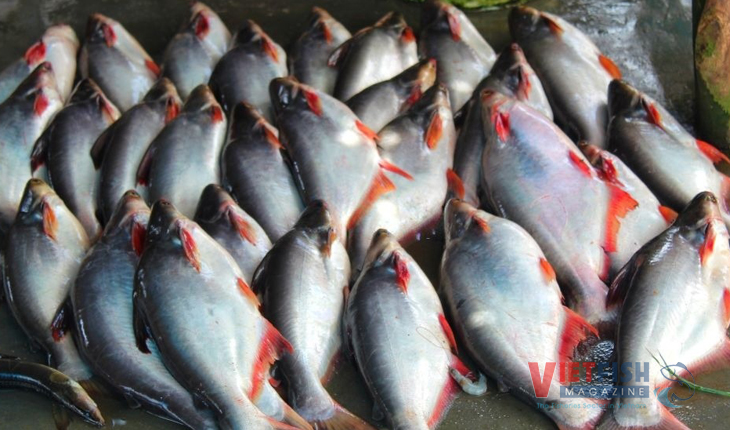 Production and business activities of EU importers are stabilizing again. However, Vietnam's pangasius exports to this market continued to decline. According to VASEP, in the first half of June 2021, the total value of pangasius exports to the EU reached 51 million USD, down 21% over the same period.
In the first 5 months of 2021, the average export price of pangasius to the EU market still fluctuated around 2.35 USD/kg (equivalent to the same period last year). However, customers required higher quality products but lower prices, so it is difficult for many pangasius exporters to maintain revenue and market share in this market. By the end of May 2021, there were nearly 25 Vietnamese pangasius exporters "quitting" out of the EU market.
Some businesses exporting pangasius to the EU market reflected that, in the first half of this year, many importers said they faced financial difficulties due to the demand for white fish, including pangasius in many markets of the region has not increased, while logistics costs, transportation costs… have increased significantly. Many EU customers have actively requested to reduce, cancel or postpone orders that have already been signed or are about to be signed.
According to some pangasius businesses, to keep the export price to the EU stable compared to the same period last year is a big effort because from the beginning of this year, input costs for production, farming and processing have increased sharply.
The price of raw materials and supplies increased by 3-4 times, essential items for the operation of the factory also increased by 5-25%, the price of aqua feed also increased by 15-20%, excluding wages labor, sea freight increased by 5-7 times… Therefore, most pangasius processors who do not accept price reduction offers from EU customers will switch to other markets.
According to VASEP, by the end of the first half of 2021, seafood exports reached over 4.1 billion USD, up more than 12% over the same period last year. Pangasius exports, after a strong increase of 39% in May, continued to increase by 35% in June, reaching over 150 million USD. In the first 6 months of this year, pangasius exports reached 788 million USD, up 18% over the same period last year.