Markets
Price of big size white leg shrimp continue to rise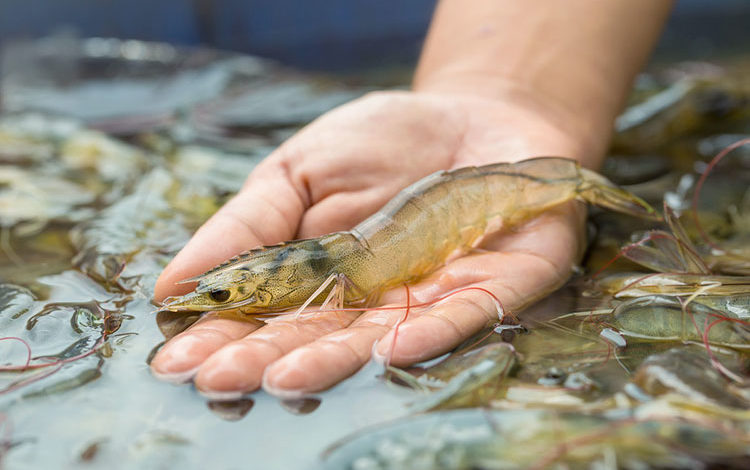 The purchase of the shrimp market is slowing down but the price of big size white leg shrimp is rising as factories scramble for this species.
Tấn Phát Seafood Ltd,. Co (in Trần Đề, Sóc Trăng) purchased 20 tons of white leg shrimp from a household in Trà Đuốc hamlet of Viên Bình commune on October 11. The same size shrimp, 30 pcs/kg, were sold at 1630,000 dong/kg at the pond.
Lưu Trường Giang, a sales representative of the company said that the price of big size shrimps rose by 5,000 dong/kg as compared to the previous week, however the price of small size ones dropped by 6,000-10,000 dong/kg. He added that the farmgate price of the twenty count white leg shrimp stayed at 225,000 dong and that of the twenty-five count shrimp reached 185,000 dong while white leg shrimps size 60 pcs/kg were sold at 112,000 dong/kg and shrimps size 100 pcs/kg were sold at 88,000 dong/kg.
Some seafood exporting businesses are purchasing big size white leg shrimp at their factories at high prices. The twenty count shrimp that were already tested for A1 antibiotics were bought at 278,000 dong. The thirty count shrimp were bought at 180,000 dong and the size 130 pcs/kg were bought at 77,000 dong/kg.
Since earlier this year, Sóc Trăng has stocked more than 52,667 ha of brackish water shrimp, with 40,229 ha of white leg shrimp, equal to 76.4%.
The province witnessed over 96 ha of shrimp to be damaged last week, mainly in Vĩnh Châu town. A total of 2,666 ha of shrimp have been damaged since earlier this year, accounting for 5.1% of the whole stocking area, 71 ha higher than the same period last year.
Võ Văn Phục, Chairman of the Board of Director of Vietnam Clean Seafood Corporation said that it was about to reach the end of the crop, thus, the output was low, and yet small size shrimps were sold at low prices. Meanwhile, the price of big size shrimp were in short supply and factories were scrambling for these shrimps so as to fulfill orders placed by their partners.
In his opinion, shrimp exports haven't shown any positive signs since earlier September as consumption reduced due to the inflation and tension between Russia and Ukraine.
VFM