Markets
Prices bouncing back, shrimp cultivation in the Mekong Delta starts to thrive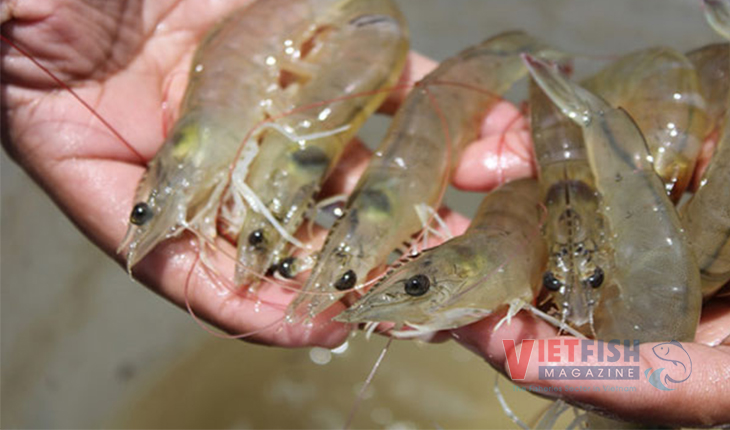 Positive results of shrimp exports contributed to the recovery of the shrimp sector after stagnant business driven by the COVID-19 pandemic.
In Trà Vinh, farm-gate prices of black tiger shrimp are ranging between 180,000 and 200,000 dong/kg and white leg shrimp are at 95,000-150,000 dong/kg, up 20,000 dong/kg compared to the beginning of the crop.
Farmer Trần Thanh Nghiệp in Hiệp Mỹ Đông commune of Cầu Ngang district with the largest white leg shrimp farming area in Trà Vinh province said: "After suffering losses from the first crop, local farmers continued with the second one. The harvest is 2 months away and I am expecting to earn around one hundred million profit, somehow compensating the losses".
Prices of shrimps have changed recently in Bạc Liêu. 20-25 count black tiger shrimp is sold at 190,000-200,000 dong and 20-30 count giant tiger shrimp is sold at 170,000-200,000 dong. Farmers start to rehabilitate and expand the farming area.
In Hồng Dân district, farmers have harvested 20,000ha of 25,500ha in the second crop, with output increasing more than 50kg/ha compared to the same period last year.
"Black tiger shrimp output reached 200-300 kg/ha and giant tiger shrimp yield was 500-700 kg/ha this year. Shrimp prices were changeable earlier this year but they have increased by 5-10%", said Nguyễn Công Danh, in Vĩnh Lộc.
According to competent authorities in the Mekong Delta, the increase in shrimp prices was attributed to gradually containing COVID-19 pandemic. Remarkably, the effective EVFTA has brought tariff preferences to products going into the EU market, triggering the export market and an increase in prices of shrimp material.
Cà Mau, a leading province in exporting shrimps, brought in $94 million  in export volume in July and $100 million in August. The province's export volume of shrimp has increased for the last three months, 10% each.
Dương Vũ Nam, Deputy Director of the provincial department of Industry and Trade said that shrimp exports bounced back in Mar but faced difficulties due to the COVID-19 pandemic. However, the current positive signs have produced a forecast of possible growth in shrimp exports in the future. Nam said that tariff preferences following the entry into force of EVFTA have pulled an important trigger to the shrimp exports in the EU market.
"Vietnamese shrimps have competitive advantages against India's and Ecuador's because those countries have not contained the COVID-19 pandemic, resulting in partners refusing to buy their products. Meanwhile, Vietnamese shrimp trademark has been known to the world, making the export volume grow fast in the last few months", said Nam.
With positive signs in markets, shrimp exports are forecasted to increase in the future, especially in the EU at the entry into force of EVFTA. However, as the EU has always been a demanding market, farmers and companies should be proactive in production, trade, sources and quality sao as to satisfy this market's requirements.
VFM