Markets
Prices of white leg shrimp fell sharply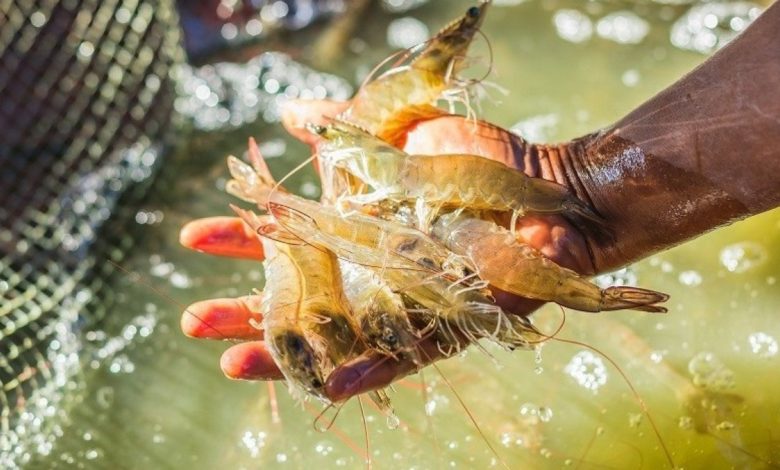 Many workers in Western provinces are off during the traditional Tet holiday, namely Chôl Chnăm Thmây, thus seafood enterprises have brought down prices of shrimp. Mud crab prices are stably high.
Khmer people in the South greet the traditional Tet Chôl Chnăm Thmây on April 14-16. Leaders in seafood enterprises said that many workers were off during the event, resulting in a sharp decrease in the quantity of processed products.
Lacking workers, shrimp factories reduced their purchases of shrimp and also brought down prices. Prices of white leg shrim fell from 5,000 to 10,000 vnd/kg as compared to the previous week.
Lưu Trường Giang, a representative of Tấn Phát Seafood Ltd.,Co in Trần Đề district of Sóc Trăng province said that prices of white leg shrimp size 20 pcs/kg were 210,000 dong, size 30 pcs/kg were 150,000 dong, size 60 pcs/kg were 118,000 dong, and size 100 pcs/kg were 95,000 dong. Meanwhile, Khánh Sủng Seafood Ltd., Co in Mỹ Xuyên had to spend further 5,000 dong on each kilogram of shrimp.
Khánh Sủng Seafood Ltd.,Co and other seafood processing companies in Western provinces continue to recruit workers with the offered salary at VND 8-10 million/month. Út Xi Seafood Processing JSC Company has 600 workers and is recruiting another 500 workers.
Chairman of the Board of Directors of Út Xi Seafood Processing JSC Company Nguyễn Triệu Dõng said that the company set a target of USD 60 million of export value in 2021; however, due to the Covid-19 pandemic the company achieved nearly USD 50 million.
 "After struggling with the pandemic, we started to produce and create jobs for local residents. We expect to reach USD 65 million of export value in 2022", said Dõng.
Amidst the reduction of shrimp prices, mud crab prices are staying stably high. Roe mud crabs type 1 (size 1-2 pcs/kg) are sold at 650,000 dong/kg while mud crabs type 1 are sold at 450,000 dong/kg and type 2 are sold at 400,000 dong/kg. Immature female crabs size 4 pcs/kg are sold at 320,000 dong/kg.
VFM