Markets
Sapa salmon price hit a new peak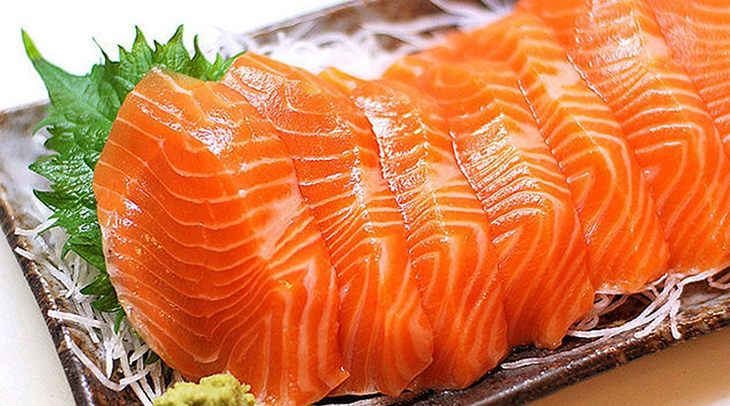 The rising number of tourists in Sa Pa in the summer led to an increase in sales and price of fresh salmon and processed products in the last few weeks.
Lê Trung Thức, owner of the Thức Mai Salmon farm in Can Hồ Mông village of Ngũ Chỉ Sơn commune, Sa Pa, Lào Cai, said that the recent farmgate price of salmon increased up to 370,000 dong/kg while the market price was at about 420,000 dong/kg. And yet, not so much salmon was sold as farmers have run out of fish to sell.
"The price of commercial salmon skyrocketed, farmers earn lots of profit but producers face difficulties of short supply or have to pay a high price put by farmers. As for bulk orders, products are sold slowly due to high prices. However, partners have to accept because Sa Pa salmon is different from other items, the price can not be fixed at the time when the sales contract is signed, but it depends on the market price", said Thức.
He also shared that the salmon price was just at 200,000 dong/kg the previous year. Due to such a low price, farmers didn't want to continue with salmon farming, moreover they had no idea when the tourism would recover. Thus, when lots of visitors came to Sa Pa, farmers did not have enough salmon to sell or they were just babies.
The skyrocketing price of salmon helped local farmers earn high profit in a short time. Farmer Chảo Láo Khé in Can Hồ A village of Ngũ Chỉ Sơn commune sold three tons of salmon and earned about 1 billion dong. He is stocking fingerlings and intentionally harvesting them three months later. 
Farmer  Chảo Láo Tả in Can Hồ B village said that salmon was in short supply. Some people were willing to put down a deposit for tens of tons of salmon, even buyers have to pay a competitive price to buy successfully. And yet, despite scarcity of salmon, farmers can not expand the farming scale due to shortage of land.
In his opinion, some households have salmon, 0.4-0.5kg each, in ponds and expect to harvest them in the next three months when they weigh up to one kilogram each and the price stays at about 300,000 dong/kg.
Nguyễn Thanh Hải, Director of the Research center for coldwater seafood in Sa Pa gave a warning that when the salmon price skyrocketed, if local farmers rush to stock salmon at a high density or expand the farming scale by themselves, the whole planning will be affected; and if they fail the farming process, disease outbreak will be inevitable. 
Salmon are being supplemented to increase the output, resulting in a sharp increase in salmon broodstocks. Even though the Center actively produces domestic broodstocks, salmon eggs have to be imported from European countries for hatchery into salmon babies and provision to farmers.
VFM