Markets
Prices of lobsters drop cheaper than black tiger shrimp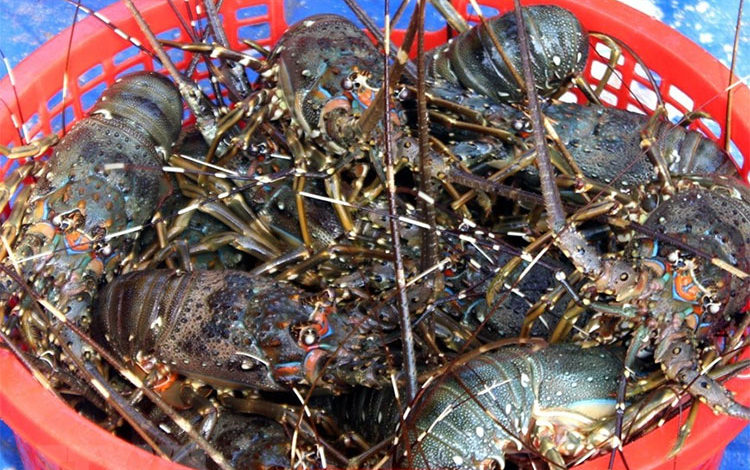 Once being sold at one million dong per kilogram in the run-up to Tet Holiday, green lobsters are sold at the cheapest prices within the last two years, just from 580 thousand dong per kilogram.
Lobster prices ranged between 1,1 million and 1.2 million dong per kilogram in the run-up to Tet Holiday, but they are being sold at half prices. Lobsters were sold at 750-800 thousand dong/kg at seafood restaurants a month ago but prices of three count lobsters are dropping to 599 thousand dong/kg.
According to consumers, with such prices, lobsters are cheaper than black tiger shrimps because frozen black tiger shrimps (3-5 pcs/kg) cost around a million dong/kg. Fresh ones are not in stock for sales.
Being sold at just 580 thousand dong/kg, lobster price is cheapest within the last two years, according to Thu Hằng, owner of a seafood restaurant at Trương Định street of Hoàng Mai district, Hà Nội. And yet, Hằng just purchases about 30-50 kilograms when consumers have spent less money since the prolonged Covid-19 pandemic. Despite cheap prices, sales are poor.
An experienced lobster farmers, Trương Quang, in Lợi Thủy of Cam Lợi ward, Cam Ranh, Khánh Hòa, said that since after Tet Holiday, lobster price has kept dropping day after day. The farmgate price stays at 610 thousand dong/kg; however, traders do not come.
Quang has 50 cages of lobster which consume around 10 million dong worth of feed. It takes about nine months from stocking to harvesting. He is suffering from a loss of around 10 million dong, costs of broodstock and feed included.
"A cage of 500 lobsters requires around 30 million dong worth of broodstock. Another 30-35 million dong will be spent on feed. If lobsters weigh up well with a low mortality rate, each cage will produce around 100kg of lobster. With the price of 610 thousand dong/kg, farmers suffer from a serious loss and go through a year empty-handed, not to mention costs of hiring diver to feed lobsters everyday", analyzed Quang.
In Quang's opinion, the increasingly dropping price of lobsters is attributed to the fact that lobsters have been reared for being exported to China. However, the exportation through the Móng Cái border gate still faces challenges. 
"I just hope that exportation of lobster to the Chinese market will recover soon so that farmers can sell and earn money to prepare for the next crop", shared Quang.
VFM