Markets
Seafood exports continue to decrease by 10% in June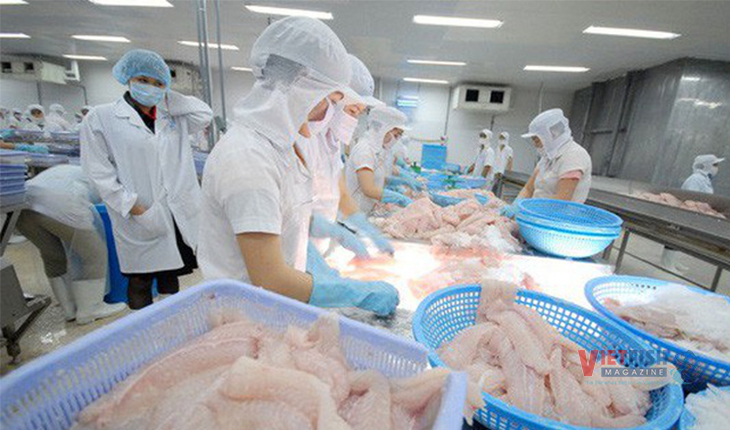 After experiencing a 16% decrease in May with 639 million USD worth of export value, Vietnam's seafood exports continued to fall by 10% in June with the value being estimated to reach 626 million USD.
The accumulated value of seafood exports in the first six months of 2020 is estimated to reach over 3.5 billion USD, down 10% from last year. The Pangasius sector saw the deepest fall (-31%), tuna and octopus sectors declined by 20%, and other marine species slightly decreased by 2%. Only the shrimp sector remains its modest increase by 3%.
The COVID-19 was blamed for the plunge in seafood exports to China and Korea in the first two months of 2020. Since March when the pandemic subsided in China and bloomed in Europe and the US, exports to these markets have been hit hard. By June 2020, exports to the EU market saw the deepest fall (-35%) and sales to the US decline by 6%, to ASEAN by 17%, to Korea by 9%, to China by 3% slightly, and to Japan by 5%. An inching up in sales were recorded in some markets including England and Canada, but accounting for a small density of Vietnam's total exported seafood volume.
The second surge of covid-19 and overwhelming situation in major markets including the US, EU and China may delay the recovery of global trade in June. When rumors had it that coronavirus was found in imported seafood in the last two weeks, the Chinese market suffered disorder and stagnant trading and the Government, therefore, tightened the inspection of imported seafood, resulting in delay in delivery of Vietnamese seafood and slump in prices.
However, there are still positive signs showing that sales from global retailers have remained or increased, especially frozen, canned and baked hầm Seafood with a far expiration date. Global seafood trade is struggling due to the interruption of transportation but electronic transactions and online retailing will partly compensate for the global slump in demand. Besides, the EVFTA which becomes effective from August 01, 2020 may be trigger Vietnam's seafood exports in the last months of the year, especially items benefiting 0% tax such as black tiger shrimp, frozen white leg shrimp, processed cuttlefish and octopus, mullocks and products under tax exemption such as canned tuna and surimi.
VFM