Markets
Shrimp companies in the Mekong Delta in lack of workers and materials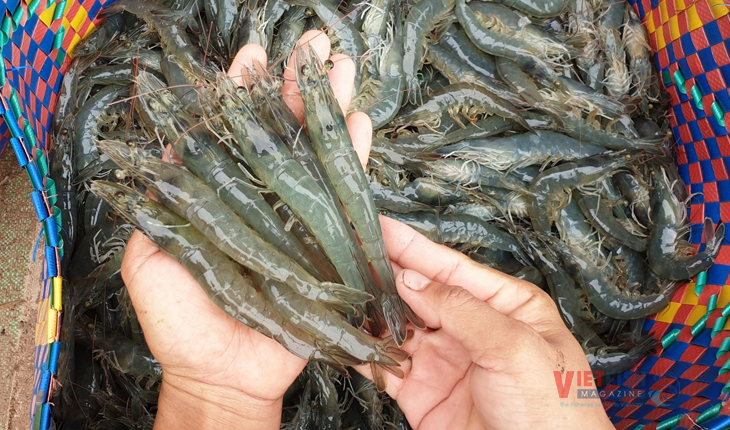 In the last months of the year 2021, shrimp enterprises in the Mekong Delta are rushing to recover their operations and speeding up production in the face of serious lack of workers and materials.
Lack of workers and COVID-19 vaccines
Since earlier October, even though the COVID-19 pandemic has been gradually controlled in the Mekong Delta, some clusters have been detected within the community, forcing some localities to tighten the travelling and leaving a serious lack of workers. Chairman of Sao Ta Food JSC Company Hồ Quốc Lực said that after a Covid-19 cluster was detected in some shrimp processing facilities in Sóc Trăng, workers from the areas where F0 cases were identified are prohibited from travelling, resulting in their unexpected absence from enterprises. Around 400 workers have been reported to be absent in Sao Ta Food JSC Company since October 05. General Director of Vinacleanfood said: "Even though shrimpharvest was done in early October, Vinacleanfood could not purchase at an enough quantity because nearly 500 workers were not allowed to go to work".
Only 60-80% of the workers related to the shrimp sector are working in the Mekong Delta as compared to the period when the outbreak had not occured, and a few of them have been vaccinated for the second dose. "The number of workers in my company accounts for 60-70% with only 40% of them being given the second dose and the rest having not been vaccinated. For the pandemic prevention assurance, my company has to tighten the control and COVID-19  tests, resulting in an increase in operating expenses", said Phục.
Scramble for shrimp materials
The lack of shrimp materials is increasingly serious. Deputy General Director of Camimex Võ Văn Sơn said: "It worries us that insufficient shrimp materials, low prices of shrimp and losses will make local farmers stop stocking. Thus, prices of shrimp material will sharply rise when enterprises increase their purchases to fulfill the contracts".
Even though the lack of shrimp materials was forecasted for stockpile, the demand of processing till the end of the year will surely not be met. Vinacleanfood's General Director Võ Văn Phục forecasted: "The amount of shrimp materials, that Vinacleanfood can buy, only meets around 20% of the processing capacity. Meanwhile, prices of shrimps are rising up to twofold and threefold, 1-2 thousand dong/kg in each increase. Shrimp materials will be in a serious shortage till the end of the year, resulting in an inevitable "war" of shrimp materials because enterprises are in high demand of shrimps materials while supply is limited. Shrimp will fetch high prices. Thus, enterprises with huge stockpiles and new high value contracts will go through this period, or else they will face severe difficulties".
Sóc Trăng, where the largest intensive and semi-intensive brackish water farming area are located, stocked shrimps in more than 48,000 ha of land and harvested nearly 140,000 tons. If shrimps weigh up well as planned, local enterprises will have advantages from the unharvested 10,000 ha of shrimp ponds. Actually, in September, the province saw quite a good increase in shrimp exports. According to enterprises, if the pandemic is controlled, the province will fulfill the targets of exporting revenue.
VFM