Markets
Shrimp prices are rising, exports sees positive signs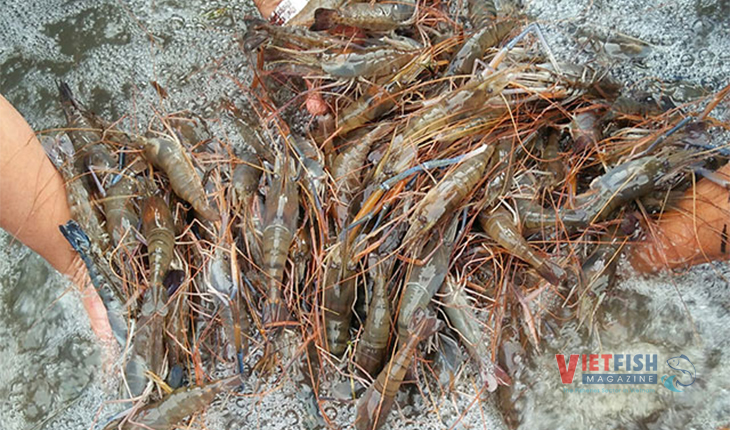 Cà Mau's shrimp exports are recovering with prices of shrimp material inching up and being stable. Good signals from the shrimp market are cheering farmers and companies up.
Good signals from exports
According to the Cà Mau provincial Industry and Trade department, due to the covid-19 pandemic, the province's export volume decreased by 20% in the first four months of the year. However, the situation is better now with the export volume being estimated to reach $299 million, 10% lower than the same period last year.
The export value of Minh Cường Seafood Import – Export Processing JSC in Tắc Vân commune, Cà Mau city has not reached $1 million in the last three months. But from April, this company exported a worth of $4 million, equal to the same period last year.
Minh Cường's Director, Nguyễn Minh Tuấn, said that the major importers, China and EU, were starting their purchases. Moreover, Vietnam's success in fighting against and preventing coronavirus outbreak created benefits for exporting companies in general and shrimp companies in particular when competing against other countries. Thus, Minh Cường sustained its plan of taking in $35 million from exporting shrimp this year. However, after some months of holding up, most medium and small sized companies are facing difficulties in lacking capital to purchase shrimp materials.
The changeable situation was explained by Deputy Director of the provincial Industry and Trade department Dương Vũ Nam that "Some traditional buyers of Vietnamese shrimp in general and Cà Mau in particular such as China, Kora, Japan and some European countries made a move of easing their preventions of coronavirus outbreak and opening the importing market. Besides, the biggest suppliers such as India and Indonesia are seriously suffering from the covid-19 pandemic, resulting in a forecast of a slump of global output of shrimp in the next few months and paving an opportunities for Vietnamese shrimp. We are benefiting from the EU market when the EVFTA becomes effective in July. Vietnam's companies will benefit tariff conditions. However, this is a demanding market with a lot of potential risks. The province's companies and shrimp farmers should work together to fulfill their standards. Besides, in the face of recovery of the market, we need to seize the opportunity and ensure production methods to rise to the height".
Shrimp prices are rising
The increasing exports in the province has made shrimp prices inch up. According to statistics by the provincial department of Agriculture and Rural Development, black tiger shrimp size 20 pcs/kg is sold at 175,000 dong, size 30 pcs/kg is at 145,000 dong, slightly up from mid March. White leg shrimp size 100 pcs/kg are sold at 86,000 dong/kg and this price has been stable since May. It is 20% higher than the lowest point when the coronavirus outbreak hit the province. "Factories are pushing up shrimp prices buying shrimp for stockpiles. Moreover, the shrimp source is in short supply after a while of low price which made farmers decrease their stocking. The salinity is high in the dry season has made it difficult to obtain an abundant crop. It is forecasted that shrimp prices will continue to rise in the next few months", said Nguyễn Văn Lâm, Director of Cái Bát Aquaculture Service Cooperative in Hoà Mỹ commune, Cái Nước district.
For the recovery and development of the fisheries industry, Chairman of Cà Mau People's Committee Nguyễn Tiến Hải directed related departments, sectors and competent authorities to implement urgent solutions to boost intensive, super-intensive and extensive shrimp farming practices when he made a speech in the conference of review of social economic development direction in April. He emphasized the forecast of demand and prices of each kind of shrimp so that farmers can obtain an abundant crop.
He requested the provincial State Bank to provide further financial support to companies so that they can purchase shrimp materials and boost the market demand. Besides, taking the initiative in looking for importing markets of local shrimps was noticed. "We need to connect with countries where the pandemic is brought under control. We can't wait for hard-hit countries until they control the pandemic situation but look for new markets. This requires the initiative not only from the industry and trade sector but also from companies", said Nguyễn Tiến Hải.
VFM