Markets
Target of bringing in $200 million from exporting lobster by 2025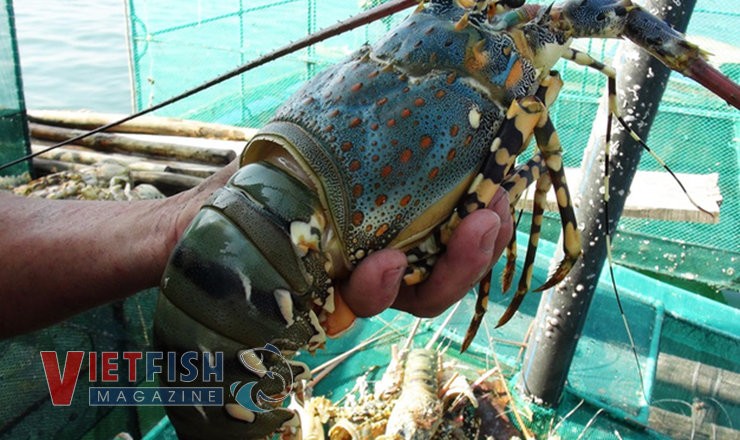 The Ministry of Agriculture and Rural Development has just approved the project of developing the cultivation and exports of lobsters up to 2025. The project involves three tasks and five solutions.
The project aims to develop the cultivation and exports of lobsters sustainably and effectively, ensuring food safety and quality, meeting the domestic demand and exports.
In particular, the province sets a target of reaching 1.6 million m3 of farming cages, 180ha of inland farming area, 3,000 tons of farm-raised lobsters per year, and export volume of $200 million each year (including on-spot exports), meeting the demand for quantity (9-19 million post larvae), quality and origins. Advanced technologies should be applied in ponds to increase output, economic efficiency, protect the environment and aquatic resources. 100% of centralized lobster farming area, packaging, preliminary treatment, processing and preservation facilities must be granted identification numbers to meet the traceability standards and satisfy requirements of consuming markets.
The project sets three tasks of broodstock, commercial farming, processing and consumption. As for broodstock matter, natural resources of lobster must be managed for effective and sustainable exploitation, and imported lobsters must be carefully controlled in quality, and local farmers are advised to be proactive with baby lobster resources.
As for commercial cultivation, lobster production facilities must be strictly controlled as regulated; the density of farming cages must satisfy technical requirements; supply chains should be set up; farming models with offshore cages should be studied and tested. Lobster farming should be targeted in Quảng Bình, Đà Nẵng, Quảng Nam, Quảng Ngãi, Bình Định, Phú Yên, Khánh Hòa, Ninh Thuận, and Bình Thuận.
As for processing and consumption of lobsters, the collection, preliminary treatment, processing, preservation, and transportation will be re-organized to attach with centralized farming areas. Advanced processes of management and new technologies should be applied in harvest, transportation, processing and preservation. Distribution channels should be set up to stabilize domestic consumption, maintain traditional exporting markets, and expand potential markets through direct exports.
VFM