Markets
The MEKONGFISH CO. saw nearly 80% decrease in profit in quarter I, 2020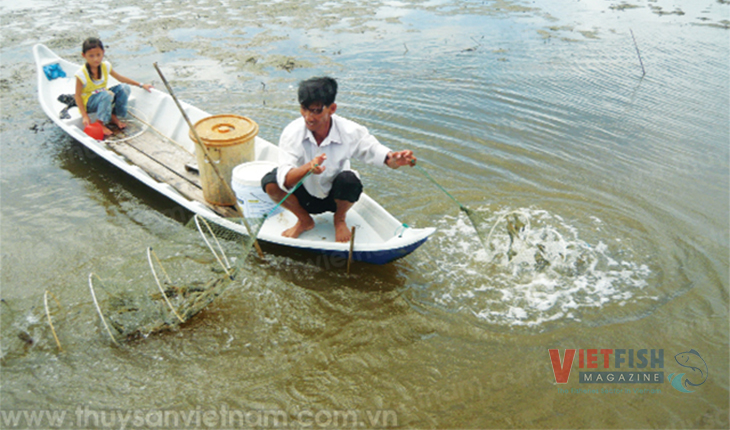 The MEKONGFISH CO (AAM) earned 665.8 million dong profit in quarter I, 2020, down 78.86% from last year, the company said in a statement.
The company reaped a profit of nearly 2.5 billion dong in the first quarter of 2019. This year's decrease resulted from a drop of 3.5 billion dong in its net revenue of sales and service supply.
The company's export turnover slumped by $626 thousand compared to the same period last year.
Its main business field involves aquaculture, processing, importing and exporting a variety of seafood, marine species and feed.
The company planned to reach 5,000 tons of frozen seafood and 4,000 tons of commercial farmed pangasius and set the goal of bringing in 220 billion dong in revenue, 6 billion dong in profit before tax, and dividend of more than 0.5%.
In 2019, AAM reached 216 billion dong net revenue, slightly down from the previous year. Its profit before tax reached 10.3 billion dong and profit after tax was 8.3 billion dong.
The company's equity was 211.4 billion dong as of Dec. 12, 2019 with dent due of more than 16 billion dong.
Its asset mainly involves unsold stocks valued at 11.8 billion dong as of Dec. 12, 2019 and short-term financial investment of 37 billion dong.
Its fixed assets are valued at only 30 billion dong with tangible fixed assets of only 9.2 billion dong.
The original price of fixed assets is 87.3 billion dong, but the accumulated depreciation by 2019 grew to more than 78 billion dong.
VFM