Markets
Trà Vinh: Prices of sea crab increase by 10,000-20,000 dong/kg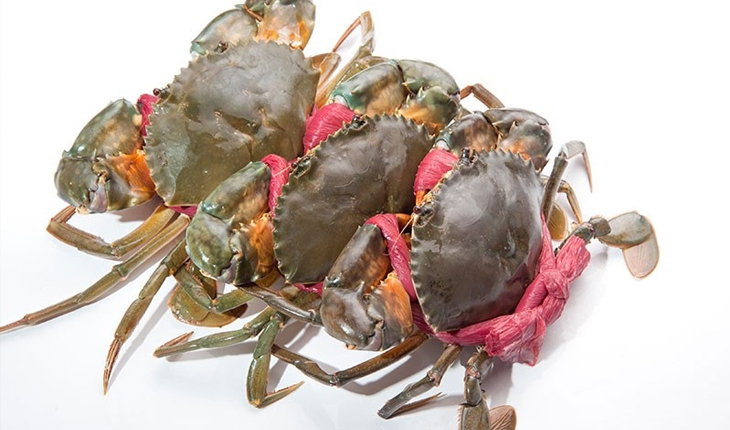 Prices of commercial crab in Trà Vinh market have increased by 10,000-20,000 dong/kg as compared to early November 2020.
In the morning of November 11, in Trà Vinh market, fat crabs were sold at 330,000 dong/kg to wholesalers, meaty crabs size 2-3 pcs/kg were sold at 270,000 dong/kg, size 4 pcs/kg were sold at 250,000 dong/kg, and size 5-6 pcs/kg were at 150,000 dong/kg.
Tens of thousands of crab farmers in Trà Vinh are eager with prices of commercial crab staying high, between 160,000-250,000 dong/kg (meaty crab) and 300,000 dong/kg (fat crab).
Nguyễn Văn Nhanh, at Thôn Vạn hamlet, Long Hòa island commune, Châu Thành district said that his family had just harvested 0.3 hectare of sea crab surface water, getting 250kg of commercial crabs. With the farm-gate price staying at 250,000 dong/kg, he earned more than 18 million dong profit from this crop.
Nhanh said that crab farmers may earn 130-150 million dong/ha profit with such prices. As compared to black tiger shrimp farms or semi-intensive white leg shrimp farms, crabs can bring the same profit, plus crab farms suffer less disease outbreaks.
According to Nguyễn Văn Quốc, Head of the sub-department of Trà Vinh Fisheries, there were a lot of farmers in the coastal parts of the province who were not capable of installing the technical safety system in shrimp ponds when rearing shrimp at high density, that's why they decided to rear sea crab to replace one or two black tiger shrimp or white leg shrimp crops.
Thus, Trà Vinh has reached the peak of sea crab farm expansion more than ever. In particular, the average area of sea crab reached 14,000-15,000 ha in the last few years, and it is 23,000 ha now. The province has harvested more than 70,750 tons of sea crab by early Nov 2020, up more than 11,700 tons as compared to the same period last year.
Nguyễn Văn Quốc said that it was easy to rear sea crab with low production costs, a few disease outbreaks, 2-3 crops per year, depending on the local farming conditions. Thus, local farmers are advised to cultivate sea crab instead of 1-2 crops of black tiger shrimps and white leg shrimps which have been reared in semi-intensive or intensive farms without any safety in the technical farming process for sustainability safety.
VFM