Markets
Trà Vinh: The snakehead price skyrockets, farmers earn huge profit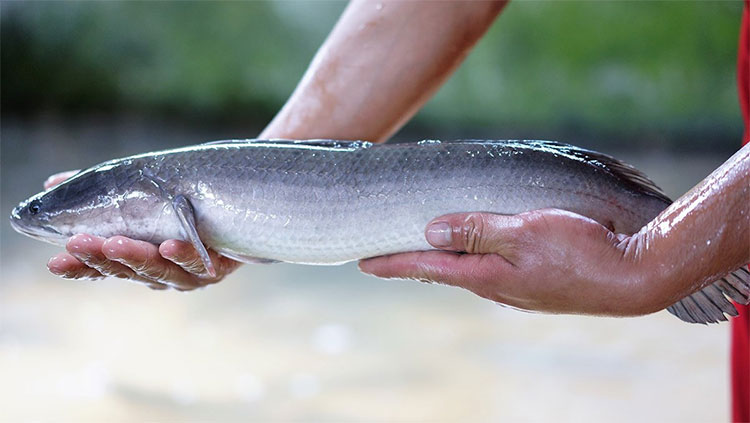 The prices of commercial snakehead in Trà Vinh has ranged between 50,000 and 52,000 dong/kg for nearly a month. Farmers have earned huge profit, but authorities advise not to expand the farming areas.
According to snakehead farmers in Trà Cú district (the key farming area of Trà Vinh), snakeheads weigh up to 0/7-1.2 kg each after five months of stocking. It costs about 32,000 dong on fish fries and feed to rear one kilogram of snakehead. Farmers earn nearly 20,000 dong/kg after production costs, which means they earn about 50 million dong/crop from every 1,000m2 of water surface.
Huỳnh Văn Thảo from the Department of Agriculture and Rural development of Trà Cú district said that the district had nearly 450- ha of snakehead farms, producing 46,000 tons/year on average. After years of seeing low prices of this fish during the main harvest season, most of the local farmers shifted to scattered stocking to prevent oversupply. However, households have lately tended to stock snakeheads for the new crop at the same time.
The price stays high at this crop and farmers earn huge profit and are eager with the stocking. However, the Department of Agriculture and Rural Development advised local farmers not to rush in stocking due to high profit, especially farmers are prohibited from stocking snakeheads in unplanned areas, which may lead to difficulties in sales.
VFM