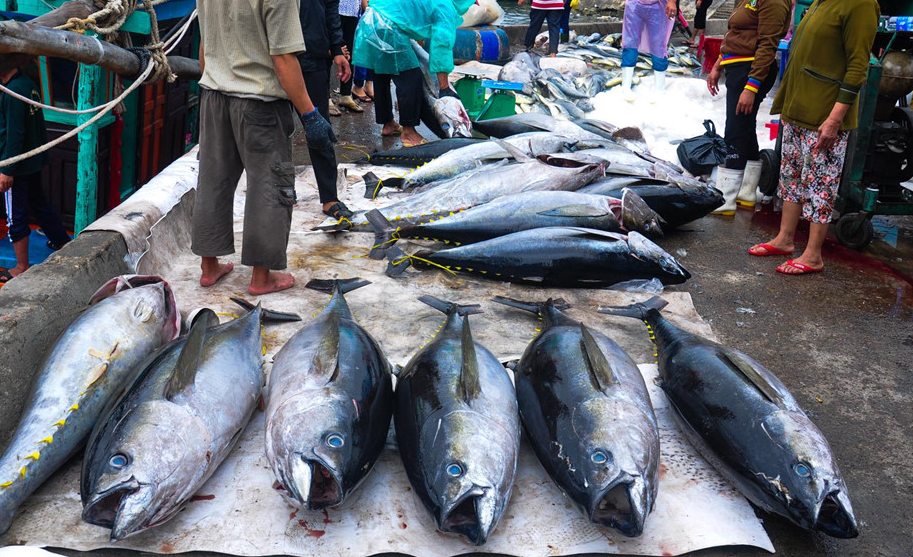 The covid-19 pandemic is blamed for the plunge of Vietnam's tuna exports, with the vast majority of sales being on the decline. The sector is living up to expectations for the EU market, especially after EVFTA becomes effective.
By May 2020, Vietnam's tuna export value reached approximately $241 million, down nearly 20% from the same period last year, with a vast majority of top 10 destinations of Vietnamese tuna seeing a decline in value, except for Japan increasing by 31% and Egypt increasing by 76%. Vietnamese tuna export value to the US reached nearly $102 million, down 21% from last year while sales in the EU reached $48 million, down 11% and sales to ASEAN reached $15 million, down 17%. In the face of the overwhelming pandemic in big importing markets such as the US and EU, tuna exports can recover in quarter III of 2020 if the pandemic is contained.
Canned tuna saw some good signs in the US with export volume increasing by nearly 11% compared to the same period last year, bringing in a 9% increase in the first five months of the year. During the COVID-19 pandemic, the EU's demand in canned tuna rose, resulting in a 2.7% increase in sales of Vietnamese canned tuna compared to the same period last year.
When EVFTA comes into effect in August 2020, the EU will eliminate tariffs imposed on Vietnam's fresh and frozen tuna (except for loin and frozen fillet tuna HS0304) going into this market. As for loin and frozen fillet tuna HS030487 imported from Vietnam, the EU will eliminate tariffs during a three-year long period, starting with 18% after the agreement becomes effective. As for canned processed tuna alone, Vietnam will be exempted tariff for the first 11,500 tons of product each year.
VFM