Markets
Tuna exports to EU skyrockets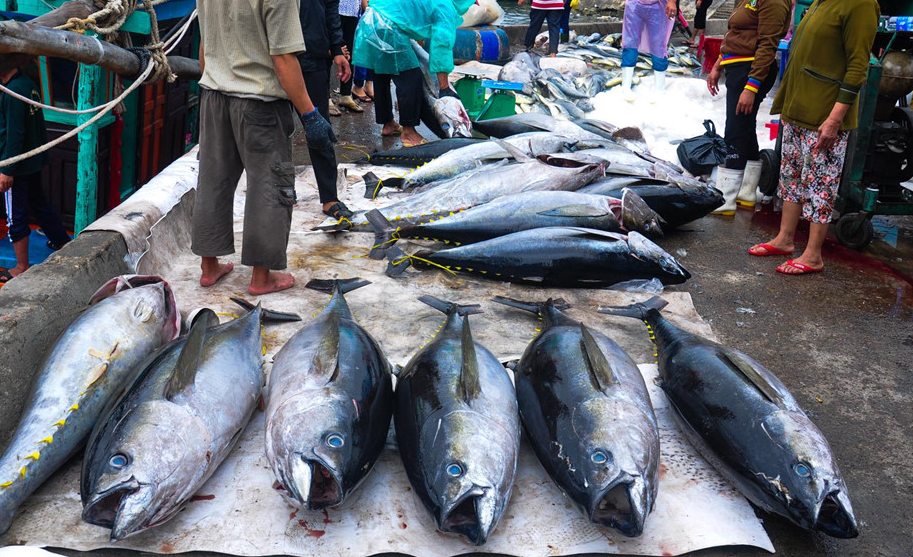 According to VASEP, by the end of June 2020, Vietnam saw a 17.3% decline in exporting tuna to the EU as compared to the same period last year. But in July it jumped by 65% from last year. The entry to force of EVFTA on August 01, 2020 has had a serious impact on Vietnam's tuna exports to the EU.
According to the commitment in EVFTA, Vietnam's fresh and frozen tuna (except for frozen tuna loin and fillet HS0304) going to the EU market have been fully exempted from custom duties since August 01, 2020. Processed and canned tuna which will also be exempted from export duties when going to the EU market, include 4,791 tons of HS1604.14.11 (canned vegetable oil mixed tuna); HS1604.14.18 (processed or preserved skipjack tuna, except from tattered tuna, fillet/loin and similar products mixed with vegetable oil); HS1604.14.90 (processed and preserved bonito tuna, whole or cuts, except from tattered tuna); HS1604.19.39 (processed or preserved Euthynnus tuna, whole or cuts, except from tattered tuna); HS1604.20.70 (processed or preserved tuna, skipjack tuna or Euthynnus, except from whole or cuts). The exemption will be carried out from August 01 to December 31, 2012. This makes Vietnamese tuna be more attractive to the EU consumers.
Products imported into the EU market upon TRQ mechanism will be distributed in accordance with rule "first-come, first-serve", basing on the date when application for import is accepted by the EU Customs.
Thus, the EU importers worked with Vietnam's companies to make deliveries at bonded ports of the EU countries to wait for clearances on Aug 01. This led to a spike in exported stocks to the EU in July.
According to statistics by the Customs,  Vietnam saw an increase in the four groups of Vietnamese tuna in July as compared to the same period last year, especially fresh tuna frozen tuna and dried products except from frozen tuna HS0304 which skyrocketed by 2.607% as compared to the same period last year. Exports of canned tuna also increased by 78%.
A person German Italian the Netherlands are three major destinations of Vietnamese tuna among the EU countries. In July, Vietnam saw a three-digit increase in exporting tuna to these countries by 119%, 200% and 210% respectively.
VFM