News
Bạc Liêu: Produce 40-45 billion shrimp post-larvae in 2025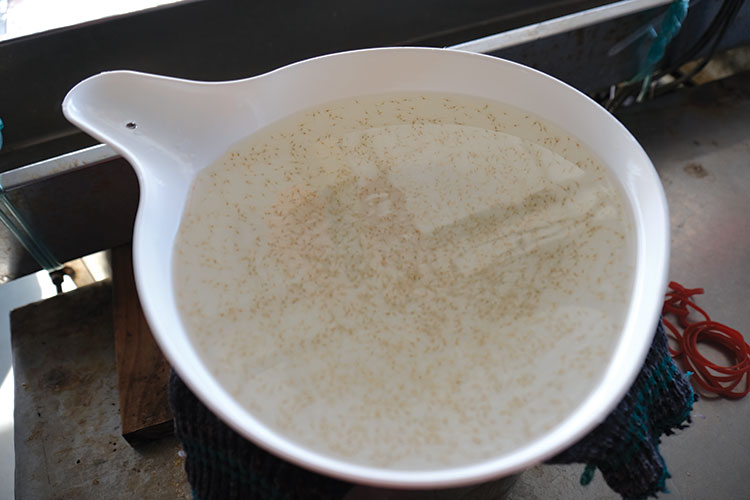 Bạc Liêu is the largest post-larvae producing area in the Mekong Delta. The province is tightening the quality control of post-larvae produced in the province and imported so as to build Bạc Liêu to become a large-scale and high quality breeding center.
The province has 349 facilities related to post-larvae producing and trading, with productivity of 32-35 billion posts per year. Thirty of them produce giant tiger shrimp broodstocks, around 600 million PLs/year. Postlarvae are high quality and satisfy over 70% of the provincial demand. The Viet-Uc Corporation's post-larvae account for 22% of the market share of the domestic market of post-larvae and over 50% of the market share of the Mekong Delta. This is the post-larvae producing facility certified for disease safety by the Department of Animal Health.
Since earlier this year, the Office of Environment Police (under the Provincial Police Office) has worked with Inspectors of the Department of Agriculture and Rural Development, and Sub-department of Livestock production and Animal Health to hold patrols over trucks transporting shrimp seeds from Ninh Thuận and Khánh Hòa. Three cases were punished for transporting post-larvae without being quarantined and nearly 5.3 million PLs were confiscated and destroyed. Moreover, competent authorities have disseminated farmers out of buying untraceable post-larvae. 
So as to assure qualified post-larvae sources, cooperatives and households visited post-larvae producing facilities to take samples for testing before buying. The province's agriculture sector is rushing to plan a centralized producing area, build material facilities for post-larvae production, consolidate and develop high quality and SPF post-larvae producing facilities, gradually developing Bạc Liêu to become a large-scaled and credible post-larvae producing center in the Mekong Delta and in the country.  
The province continues to boost the production, stabilize the quality, and plan to produce 40-45 billion PLs in 2025, satisfying the demand for post-larvae of the province and auxiliary provinces. Over 90% of post-larvae must be qualified in 2025.
Director of the department of Agriculture and Rural Development Lưu Hoàng Ly said that the Department instructed Inspectors and subsidiaries to carry out more inspection patrols at local post-larvae producing facilities; accordingly unqualified facilities must enhance themselves. Moreover, disease control and quality control must be improved to prevent unquarantined post-larvae from being imported into Bạc Liêu.
VFM