News
Bến Tre expands farming areas of key aquatic species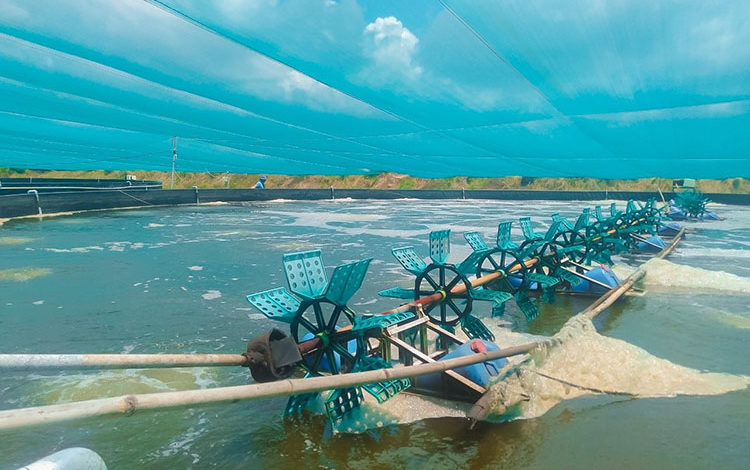 Bến Tre province is expanding farming of some key aquatic species as tiger shrimp, clam, river giant prawns and pangasius for both domestic consumption and exports.
Nguyễn Minh Cảnh, deputy chairman of the province People's Committee, said advanced breeding techniques would be used to increase yield, output and quality. They would also help adapt to climate change and protect the environment, he said.
The province would develop linkages between small fisheries breeding establishments to create large breeding areas and also link them with businesses to ensure supply of inputs and outlets for their harvests, he said.
Trần Văn Hùng, who has a four-hectare industrial shrimp farm in Bình Đại District's Định Trung Commune, said he uses advanced breeding techniques and quality shrimp breed stock, buys feed and drugs at reasonable prices and follows breeding schedules set by authorities, and so has been earning good money in recent years. He produces 12.5-13 tonnes per hectare per crop to earn more than VNĐ4 billion (US$170,000) each time.
The province is developing concentrated farming of key aquatic species in coastal districts in Ba Tri, Bình Đại and Thạnh Phú. These districts now have 46,000ha of aquaculture farms, including 11,500ha devoted to intensive and semi-intensive shrimp farming.
This year, the province aims to develop at least 500ha of hi-tech farms breeding brackish-water shrimp, taking the total to 2,500ha. The People's Committee has unveiled a plan for having 4,000ha of hi-tech shrimp farms by 2025, 2,500ha in Bình Đại, 1,500ha in Thạnh Phú and 500ha in Ba Tri.
Some enterprises have entered hi-tech shrimp farming in the three coastal districts while the province is investing in infrastructure for hi-tech farming there.
Authorities are also reviewing aquaculture zoning, developing hi-tech aquaculture areas and expanding efficient breeding models like two – stage shrimp farming.
The model requires multiple ponds for breeding shrimp and treating water. Shrimp seeds are first bred in a nursery pond for a few weeks before being transferred to the grow pond for intensive breeding. The model offers high yields of 40-50 tonnes per hectare per crop.
The province is soliciting investment in processing, especially of marine shrimp.
It has 11 plants that process seafood for exports, mostly tra fish and clam, with a total capacity of 72,000 tonnes a year. The province has 47,550ha under aquaculture with an expected output this year of 320,000 tonnes, according to the department. With a coastline of 65 kilometers, it is also expected to catch 236,500 tonnes of seafood.
VFM