News
Bosch sponsors state-of-the-art laboratories to the top technical universities in Vietnam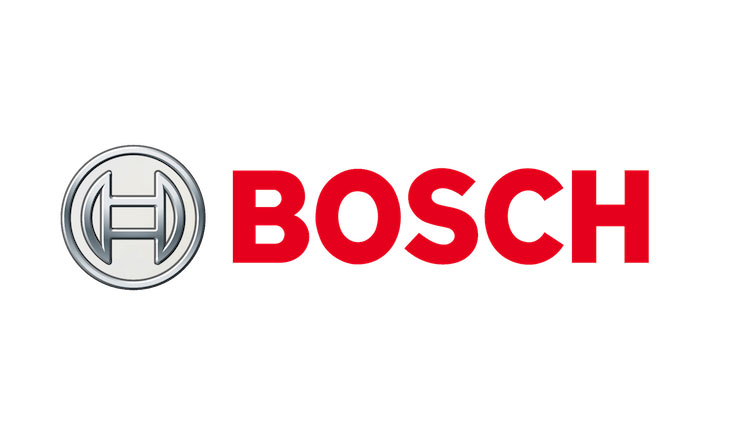 Ho Chi Minh City, Vietnam – On October 22 and October 25, 2021, Bosch, a leading global supplier of technology and services signed a Agreement Contract of Sponsorship with Ho Chi Minh City University of Technology and Education (HCMUTE) and Ho Chi Minh city University of Technology (HCMUT) respectively in Vietnam to sponsor the development of two state-of-the-art automotive laboratories in the respective campuses to support research and training programs.
Bosch will invest to build and setup a laboratory for HCMUT Faculty of Transporation Engineering and another one for HCMUTE Faculty of Vehicle and Energy Engineering. The two facilities, titled Bosch Automotive Lab and Bosch Transmission Lab, will be practical training centers on campus for technical students majoring in various automotive engineering programs annually. Within the framework of the sponsorship agreement, the laboratories will also act as extended arms for Bosch automotive research & development capacity and also research for production in strategic collaboration with HCMUT and HCMUTE.
Nurturing the future workforce and boosting mobility innovations in Vietnam
Talent development is at the heart of Bosch's local-for-global strategy – from promoting an inspiring, interconnected work place, to growing the talent pool in Vietnam with the launch of various graduate, vocational training and leadership programmes. Bosch collaborates with local partners, especially universities, to develop a quality technical workforce in Vietnam through enhancing access to cutting-edge industry facilities in these local educational institutions.
The first beneficiary of Bosch's sponsorship – HCMUT Faculty of Transportation Engineering – is one of the leading scientific research and technology transfer center in the field of transportation engineering in Vietnam. At HCMUT, the subject Marine Engineering and Automotive Engineering were launched from 1957, then the new subject Aeronautical Engineering were launched in 1996. Basing on these 3 important subject, the Falcuty of Transportation Engineering was established in 2000 by merging three above existing faculties, the faculty's aim is to train and to provide qualified human resources with solid knowledge and professional skills in relevant engineering fields to meet the increasingly high requirements of diverse activities of R&D, design, manufacture and operation of vehicles in the country.
HCMUTE Faculty of Vehicle and Energy Engineering is the second beneficiary of this sponsorship. Established in 1962, it is one of the biggest faculty with a long standing tradition in the areas of education, scientific research and other activities. The faculty is also a leading scientific training and knowledge transferring center in the Automotive Technology sector in Vietnam.
In line with the focus areas of the two renown faculties, the on-campus Bosch Automotive Lab and Bosch Transmission Lab are equipped with automotive test benches and Bosch products to provide an elaborate experimental set-up for demonstrations, training and practice within the courseworks. The initial set-up will include the fuel level sensor (FLS) and the continuously variable transmission (CVT) test benches, with the aim to provide students with practical knowledge on the fuel measuring mechanism for automotive vehicle as well as the components and working principles of a CVT. Other test benches will be placed in the labs based on the research and training demands of the universities and Bosch subsequently to the piloting phase. Through this set-up and accompanied activities, engineering students have the opportunities to learn and train using German standard technology and expert mentorship from Bosch, as well as gaining access to a various talent development programs and internship opportunities in the company.
"The Bosch Automotive Lab will contribute significantly to HCMUT's aim to create value and contribute to society through high-quality education and training activities," shared Assoc.Prof.Dr Mai Thanh Phong – President of HCMUT, "we are excited to witness generations of engineers to benefit from this facility and the collaboration programs between Bosch and our university."
Deepening technical collaboration with leading institutes to extend R&D capacity
In 2014, Bosch established the automotive R&D center in Vietnam, focusing on developing innovative automotive technologies, products and solutions. It has become a key R&D location for Bosch global mobility solutions, and is continuously investing to increase its capacity and capability to meet the growing demands of the market. The development of Bosch Automotive Lab and Bosch Transmission Lab also will mark an important milestone in the strategic collaboration roadmap of Bosch and Vietnam's leading institutes to boost the local research and innovation effort. The lab sponsorship and development will open doors for joint activities of scientific research and technology transfer between the institutes and Bosch to drive significant results in terms of shortening innovation cycles and introducing new technologies to the markets.
"This collaboration is a firm step forward in to realize our mission in providing the country with professional education program and technical applications. We plan to continuously expand our capacity in scientific research, infrastructure and therefore welcome this meaningful cooperations with Bosch today, as well as many similar initiatives in the future to come." – shared Assoc.Prof.Dr. Nguyen Truong Thinh – President of HCMUTE.
"We are proud to sponsor the Bosch Automotive Lab for HCMUT and Bosch Transmission Lab for HCMUTE, the leading technical universities in Vietnam. This collaboration is well aligned with Bosch's strategy to develop the future generations and accelerate local innovations. With the rapid growth of the automotive market in Vietnam and the expanding OEM production, this collaboration support local talent to be better prepared for future technology. I am looking forward to seeing much wealth of knowledge to be taught and learnt in these cutting-egde laboratories." said Guru Mallikarjuna managing director of Bosch Vietnam.
The Bosch Automotive Lab and Bosch Transmission Lab projects are expected to be handed-over and welcoming students comes 2022.