News
Cargill: Focus on innovation, sustainability and customer driven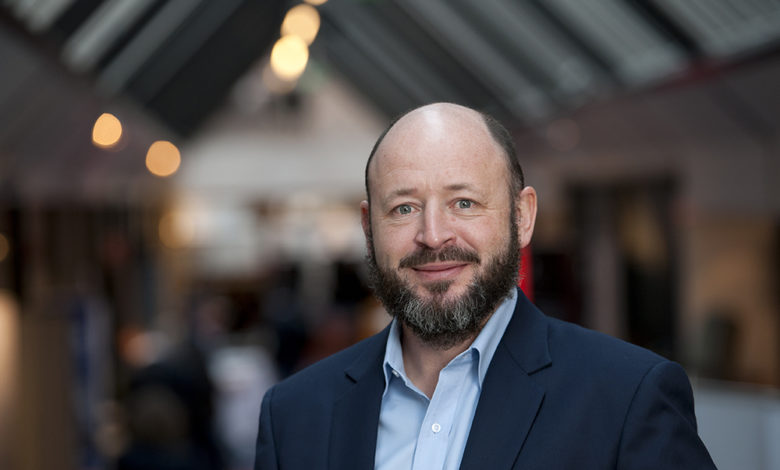 Cargill helps the world's food system work for you. We connect farmers with markets, customers with ingredients and families with daily essentials – from the foods they eat to the floors they walk on. Our 160,000 team members around the world innovate with purpose, empowering our partners and communities as we work to nourish the world in a safe, responsible, sustainability way. Vietfish Magazine had an interview with Mr. Kristoffer Lunde, Integrated Protein Product Line Manager of Cargill.
VFM: How long have you worked in aquafeeds and what encouraged you to enter?
As I grew up in Norway our family initiated and owned majority stake in a salmon freshwater farm in the 1980s. At the beginning a few thousand rainbow trout, and at the time the farm was sold at the change of the millennium, the production was close to one million salmon smolt per year. Growing up with farming, being interested in nature and with family roots in aqua culture the choice of fish farming related work was almost a given. In college I studied fisheries management and aquaculture where I hold a civil engineer degree. Had a cousin who started two years ahead of me, having a close family friend in college made applying for this particular higher education much easier. Luck in early life choices has given me the opportunity to work in an ever-growing business since the start of my career. It has been and still is a really enjoyable industry and the prospect for the future continues to be great. 
VFM: What areas of aquaculture have you been involved in over your career to date?
In my professional career, I have spent most all of my time working in or working with aqua culture. From 2000 to 2007, I was employed at the Hallvard Lerøy company as a team manager for global export of frozen fish. Since 2007 I took a role in legacy EWOS, that is now Cargill Aqua Nutrition, where I worked with risk management and procurement, product development, and business development. The latest five years I have shifted over to novel ingredients development roles. These roles have been under the umbrella of Food and Feed Ingredients working with single cell proteins and genetically modified canola oils producing omega3 before having my current role in the Branded Feed segment of Cargill Starch, Sweeteners and Texturizers North America (CSST NA) working with corn proteins. In my role in Cargill Branded Feed I have the pleasure to work with great colleagues who are producing, shipping and offering the unique brands; Empyreal75® and MOTIV® to global markets. Taking over this role after Eric Bell retired has been educational and rewarding.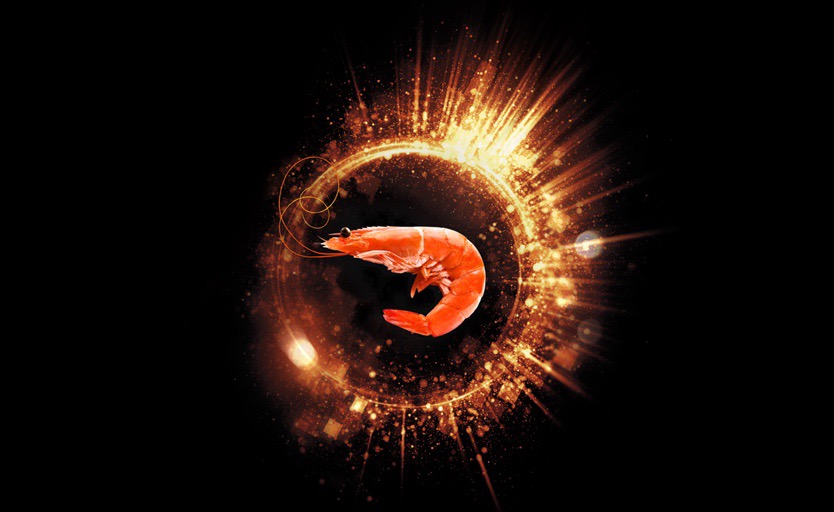 VFM: When clients select the feed ingredients, what elements should be considered?
This is a good question, a difficult one to answer shortly. Different farmers have different farming practices. Farming practices do not only vary across species, they also vary among farmers of the same species in the same country and even down to a region and individual farm. At the core of, and in the creation of the products from Cargill Branded Feed Aqua line, has always focused on creating unique nutrition solutions to the specific species, for example we have developed Empyreal 75 specifically for Salmon and marine fish feed industry while MOTIV for the shrimp feed industry. This has come from studying the needs from the industry, such as with disease management for shrimp, but also by introducing solutions that we feel will benefit a category of farmers and feed mills by understanding industry needs and challenges well enough to introduce new solutions. Being a sole supplier of unique products comes with a responsibility towards the customers. We train our customers to know they can trust us. They know the value of our products, and they also know it will be there like we promise to them. Traceability, reliability, feed safety, valuable solutions and consistent quality makes Empyreal75 and MOTIV preferred choices with the customers who consider these matters to be of their highest importance. 
VFM: Would you please describe more about the demand on shrimp diets nowadays, especially the use of additives in Vietnam's market? 
In Vietnam, the Cargill Branded Feed Aqua product line has two representatives who are experts in the area; Dr. Nguyen Duy Hoa (Dr. Hoa) and Huynh Ngoc Han Nguyen (Ms. Han). What I have learned from them is that our customers are focused on several aspects. Key elements are animal welfare, survivability, and quality of the shrimp going to market. Value of the diet is always an area of focus as well, not price alone, but the full value the diet brings to the farmer. Our team works with shrimp farmers on farm management practices but we feel the health nutrients plays an important role as diseases are a big challenge for shrimp business today and for that we have developed MOTIV for improving gut health and stress resistances. 
The offerings from Cargill Branded Feed solutions are not additives. Our products are functional, macro ingredients. Typically our customers use inclusions of 7.5% or more. Our R&D team has used the available streams from our wet corn milling process to design unique proteins that offer both nutritive and functional benefits and are far more than simply a protein alternative. MOTIV in particular uses proprietary fermentation designed to improve gut health for better immune response and nutrient utilization for improved growth. MOTIV has also shown in trials to improve the desirable red color of the shrimp which can mean reducing the needs for additives for color. So our approach is very unique in that we did not focus on specific additives targeting specific functional benefits, but engineered a fermented corn protein concentrate that represents many nutritive and functional benefits in one macro ingredient.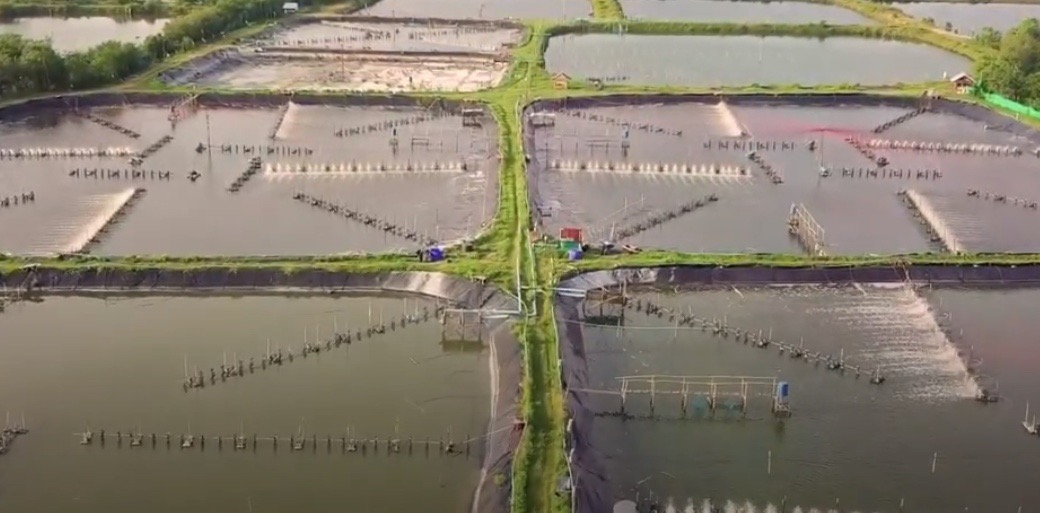 VFM: Where is the company today in terms of size, markets and species served? 
The Cargill business unit selling corn out of North America has a global footprint. The major volume produced is Corn Gluten Meal, CGM. This is a traded product that is sold by our trading team. The yearly volumes of CGM is several hundred thousand tons per year. The Branded Aqua Product Line have sold the product Empyreal75 for more than ten years, the yearly volume is about hundred thousand tons per year. Empyreal75 is sold both domestically in the US, the majority of the volume goes on export. MOTIV is our novel product, this is only a few years in the market. Cargill is increasing sales month by month, our plan is to have a full scale factory delivering thousands of tons by 2025. Beyond 2025 when we plan to ramp up we will be talking about tens of thousands of tons per year. 
Corn-based products are used for a variety of species. The main uses are for aquaculture, petfood and dairy cows and cattle. Empyreal75, a corn protein concentrate, has been a success in the aquaculture space with many loyal customers since the introduction – this is a fact we are really proud of. Most of our production of Empyreal 75 goes to Chile and Canada to support the salmon feed industry. In the fresh water farming industry we supply both catfish and snakehead fish diets. MOTIV is an innovative product targeting the shrimp industry specifically. From the introduction of MOTIV in 2019, Vietnam has been the most important market for our product and we have not been able to keep up with demand these first years. 
VFM: What are the opportunities and challenges of Cargill's product when penetrating in Vietnamese market?
From experience I will say the Vietnamese fish farmers and feed producers are highly adaptable and eager to learn what solutions can be most valuable for them. The Vietnamese market is quick to onboard good solutions. Offering unique, new solutions is a challenge at time of introduction. Many feed formulations use linear feed formulation, calculating the nutritional value of starch, fiber, fat and protein. Introducing an ingredient that provides other added values together with a large protein contribution means proving the concept with the farmer and feed mill. Luckily we are experiencing that our solutions are proven to work, and our customers stay loyal. 
VFM: Looking ahead, what are the company projections in terms of product developments and production capacity?
The Branded Feed product lines belonging to Cargill Starch and Sweeteners North America has traditionally developed solid solutions. New brands that have been designed robustly and build up slowly together with customers. We will continue to develop new and novel ingredients and for sure we will build the new solutions up with the same patience as before. What the next product will be is a little early to announce yet, we are working on the concepts and will present them to the market when we feel confident we have created a winner. Since 2019 MOTIV is the newest product offering. We experience success with customers currently and we envision a great future for MOTIV working for our customers in Vietnam. Today in limited scale, in some years we will to ramp up the supply. Vietnam is and will be our target market. Vietnam has been the most important market for product introduction and we have great partners to work with. Cargill will continue to develop other and new solutions in the future, we will win on merit. 
Thank you Sir!
Vietnam Fisheries Editorial Board