News
CATCH WELFARE PLATFORM ATTRACTS INTERNATIONAL REPRESENTATIVES AROUND THE WORLD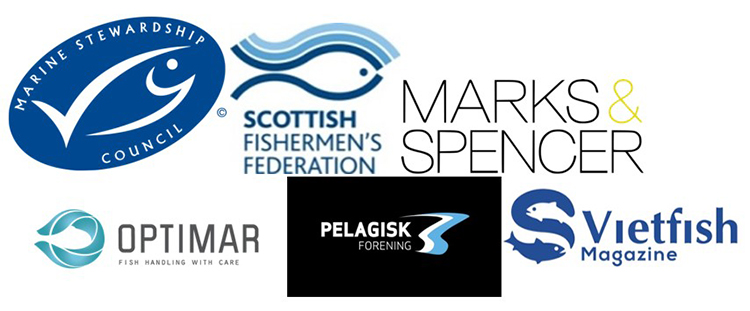 We as the management team of Catch Welfare Platform are delighted to inform you that on 15th of September 2023, more than 40 organisations, companies, institutes and retailers from 14 countries across continents registered their participation for The Catch Welfare Platform's International Conference. The conference will be held on 20, 21 and 22 November 2023 in Bergen Norway.
These representatives come from many countries around the world like Norway, Sweden, The Netherlands, The United Kingdom, Uganda, New Zealand, Austria, Portugal, Bangladesh, Iceland, Denmark and Vietnam. From Vietnam two representatives from Fishery Assosication in Vietnam registered.
Key organisations (industry included), which registered, are for instance:
Marks & Spencer – Large British multinational retailer
Optimar – Norwegian company, world leader in automated fish handling systems used on fishing vessels and in the aquaculture sector.
Marine Stewardship Council (MSC)
Scottish Fishermen's Federation.
Pelagisk Forening – is a professional interest organization for fishing companies along the Norwegian coast.
Fishery Magazine – Vietnam Fisheries Association
and many other organizations (See more on https://catchwelfareplatform.com/ to update information on participating organizations and logos of organizations position).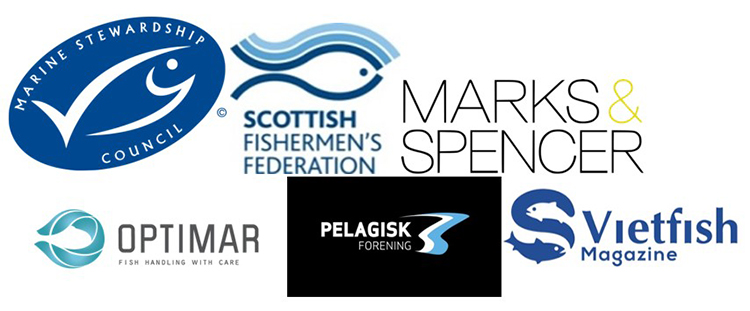 Logos of a few key organizations (Source: catchwelfareplatform.com)
We are pleased that the key representatives cover the entire value chain from fishing to retail as they are or come from:
Fishermen
Designers and manufacturers of ships, nets, machinery and equipment for catching and processing of fish
Government organizations
Certification bodies and auditors
Research institutes with ample expertise on fisheries, processing of fish, fish welfare and economics.
Retailers and other stakeholders in the value chain.
The Catch Welfare Platform free International Kick-off Conference will be held from 20th to 23rd of November, 2023, in the beautiful city of Bergen. Bergen is second largest in Norway. The program agendas are as follows:
Timeline

Content

20/11/2023

Introduction

– Walk -in

– Opening & Introduction

– Introduction to Catch Welfare.

– Market Perspective on Fish Welfare – Linda Wood, Marks & Spencer

Lunch

Topic: Capture

– Introduction to Capture.

– Capture in Practice: Experience from the field – E.G. KIWI NET

– Working sessions:

o   Pelagic

o   Demersal

o   Passive

o   Rod & Line

Tapas + Drinks

21/11/2023

Topic: Handling

– Introduction to Handling

– Handling in practice: Lessons learned from aquaculture.

– Working sessions:

o   Pelagic

o   Demersal

o   Passive

o   Rod & Line

Lunch

Workshop & Excursion

– Humane Stunning of lumpfish workshop

– Excursion in Bergen.

Conference Dinner (at your own expenses – Optional Participation)

22/11/2023

Topic: Stunning and Killing

– Introduction to Stunning and Killing

– Stunning & Killing in practice: Experiences from the field

– Working sessions:

o   Pelagic

o   Demersal

o   Passive

o   Rod & Line

Lunch

Closing

– Consumer perception: The role of storytelling, taste and perception

– Wrap-up: How do we move forward from here?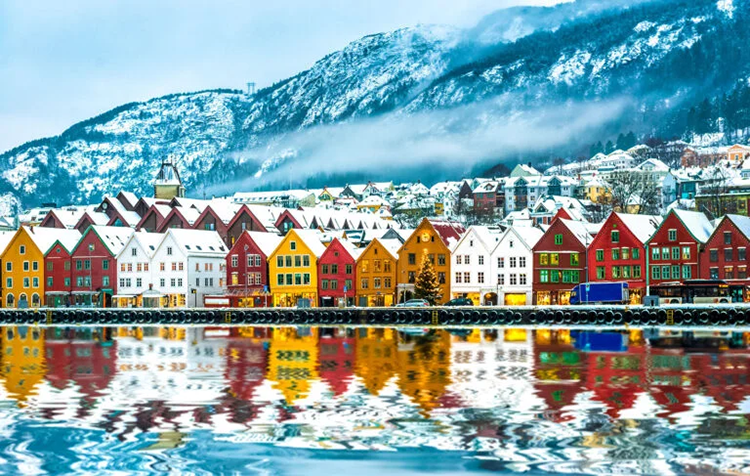 Bergen in the winter
Source: Life in Norway (https://www.lifeinnorway.net/bergen-in-the-winter/)
The main organizing and coordinating committee members of the CWP International Kick-off Conference
Hans van de Vis, Wageningen Livestock Research, The Netherlands.
Michelle Boonstra, Michelle Boonstra Consultancy, The Netherlands.
Michael Breen, Institute of Marine Research Norway
Themis Altintzoglou, Nofima, Norway
Neil Anders, Institute of Marine Research, Norway
Endre Grimsbø, UiT The Arctic University of Norway.
Nguyen Thi Thu Thuy (Kathy), University of Economics HCMC.
Bjorn Roth, Nofima, Norway.
Ragnhild Svalheim, Nofima, Norway
For any information about the project and related topics, please contact Ms. Michelle Boonstra, Project Manager – michelle@catchwelfareplatform.com.
Co-authors:
Hans Van de Vis, PhD
Michelle Boonstra
Nguyen Thi Thu Thuy