News
An online conference is being held to boost seafood exports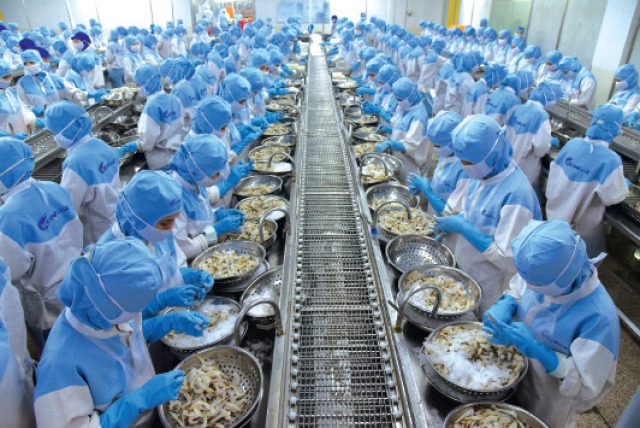 On November 3, the Cà Mau Provincial Steering Committee for International Integration collaborated with the Vietnam Chamber of Commerce and Industry – Cần Thơ Branch (VCCI) to host an online conference on the Partnership Agreement's implementation. The fundamental content of the Regional Comprehensive Economic Partnership (RCEP) and the UK-Vietnam Free Trade Agreement (UKVFTA) is to create chances to boost seafood exports in the context of the global COVID-19 epidemic.
According to provincial officials, 2021 will be a difficult and challenging year for enterprises. The convoluted evolution of the COVID-19 pandemic has had a significant impact on all aspects of socioeconomic life, particularly the production and business operations of firms, including import and export activities. Aside from the difficulties, Cà Mau has advantages, such as European countries and the US gradually lifted the blockade order, global demand for goods is recovering; the benefits of free trade agreements signed by Vietnam, such as CPTPP, EVFTA, UKVFTA… have made an important contribution to increasing export turnover to markets, sustaining growth the momentum of exports.
Despite the effects of the COVID-19 pandemic one year after the EVFTA went into force, businesses have taken full use of the agreement's prospects. Cà Mau's seafood export turnover to the EU market reach 111.4 million USD from August 2020 to July 2021, an increase of over 2.6 times over the same period the previous year? Furthermore, seafood export turnover to CPTPP markets accounts for approximately 25% of the province's export turnover. As a result, the province's export turnover in the first ten months of the year reached 860 million USD, a 10% increase over the same period last year.
Provincial officials and enterprises attended the conference to hear specialists, experienced speakers, and information on free trade agreements and economic management from the Vietnam Chamber of Commerce and Industry. (VCCI), Central Institute for Economic Management (CIEM), introduced important content about the RCEP and UKVFTA Agreement, as well as solutions to assist state agencies and businesses in taking advantage of this agreement in the context of the current complicated situation of the COVID-19 pandemic.