News
Deep-processing helps Sao Ta remain orders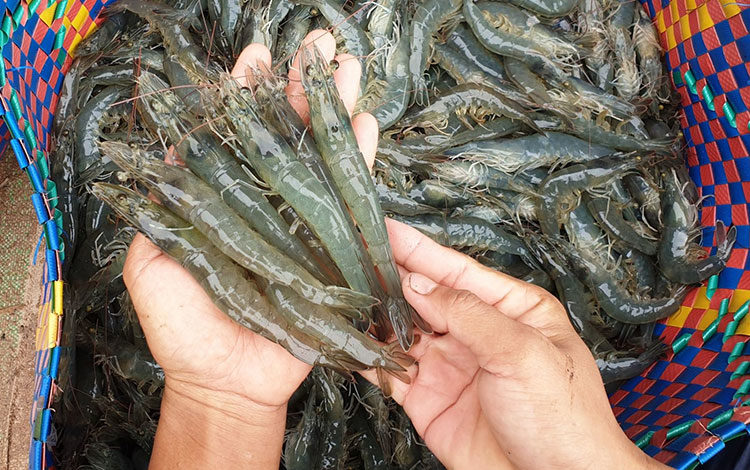 Sao Ta Foods JSC, one of the main shrimp exporting companies in the Mekong Delta, is boosting the deep-processing so as to achieve a large number of export revenue.
In 2022, Sao Ta Foods JSC, one of the main shrimp exporting companies in the Mekong Delta, achieved nearly USD 230 million in revenue, up nearly 10%, and over VND 340 billion (the plan was 320 billion dong).
The company's market share in Japan has risen considerably, from 28.1% in 2020 to 38.9% in 2021 and 43.8% in 2022. The deep-processed products account for 55%.
According to Hồ Quốc Lực, Chairman of the Board of Directors of Sao Ta, so as to increase the market share, the company has planned to attract Japanese customers by affordable prices since 2021 when a bumper crop resulted in either lower prices or good profit.
In 2022, the selling price became better as the Japanese consumers were aware of the steady quality of Sao Ta's products. As such, the company's profit this year was higher than previous years and reached a record after 26 years of establishment.
Lực said that due to certain difficulties impacted by the economy, major markets have been quiet in 2023, especially the snow storm at the end of the year in the US resulted in a descending sales and ascending inventories. However, Sao Ta received orders.
Sao Ta issued some specific solutions at each stage of the difficulties of the market: if difficulties are anticipated to prolong, inventories should be handled by cheaper prices; search information of domestic and foreign supply as well as the consumer trend; promptly review the inventory to seize every opportunity of business; just buy materials to fulfill current orders so as to avoid inventory; cut expenses and optimize the process; and focus main production.
VFM