News
Vietnam's tuna exports continue to reduce by 26% in May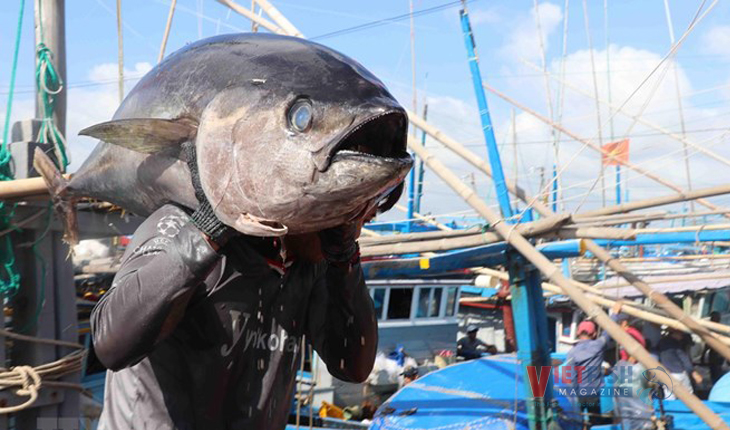 The accumulated value of the first five months of tuna exports reduced by 31% from the same period last year, reaching over USD 317 million.
Exports of Vietnamese tuna to the US, Japan, Canada, and Thailand were in a downward trend in May 2023 alone. Meanwhile, exports to the EU tend to recover.
Depressing market
Among 97 importing markets, the US has been the biggest single market of Vietnamese tuna, accounting for 37% of the density. Vietnam achieved USD 117 million from exporting tuna to this country by May 2023, down 53%. In May alone, exports declined by 45% from the same period last year.
Likewise, tuna exports to CPTPP countries fell by 18% in May, reaching over USD 10 million, leaving the accumulated value of the first five months of over USD 46 million, down 15%. That was attributed to the slump in sales to the top importers Japan and Canada in May, by 32% and 31% respectively.
On the contrary, tuna exports to the EU rose in May by 15% as compared to the same period last year, reaching nearly USD 17 million. Such an increase was due to the growth in the two biggest importers of the bloc, Germany and the Netherlands. In May alone, exports to these two countries rose by 66% and 172% respectively.
A 110% increase in tuna sales was reported in Israel in May, making the exports of Vietnamese tuna to this country total nearly USD 21 million in the first five months, up 83%. 
Pressure of higher competition
Amidst the depressed market, the tuna price in Bangkok is escalating to the top, versus the steady price of skipjack tuna in Manta. The price of frozen whole skipjack size >1.8kg delivered in Manta and Ecuador ranged between 1,800 and 1,825 USD/ton. This put a lot of pressure on tuna producers in Asia, Vietnam included.
Meanwhile, domestic materials can not meet the demand of producers. The grant of S/C and H/C for production and exportation is difficult.
Vietnam's tuna processors and exporters, who have been facing difficulties, hope that the Prime Minister will promptly issue practical policies such as interest rate reduction, infrastructure development, and favorable regulations related to material imports.
VFM