News
Develop the project "Build and manage the Cà Mau geographical indication for the provincial black tiger shrimp development"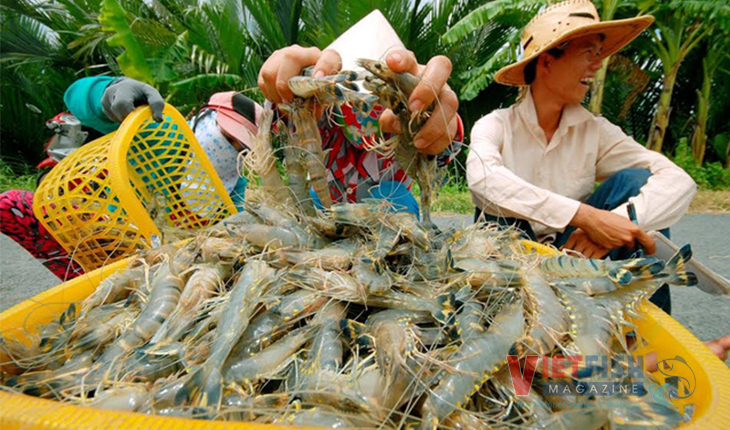 Cà Mau People's Committee has just issued an official document requesting the Department of Science and Technology to proceed the project "Build and manage the Cà Mau geographical indication for the provincial black tiger shrimp development".
This is the project stemming from the program of intellectual property development for selection which was approved by the Ministry of Science and Technology on 26 September 2019 and will be launched in 2020.
The project is to successfully protect the "Cà Mau" geographical indication to develop the provincial black tiger shrimpand its value to improve the local social economy. What they need to do is to build a legal basis and a management system to control the products that are eligible for the geographical indication.
The project consists of investigation, survey and evaluation of the actual situation to determine the practical and scientific basis, document preparation and submission for the registration of"Cà Mau" geographical indication protection of the giant tiger shrimps related to shrimp-mangrove farming, and legal basis formation and system building to manage the products under geographical indication.
VFM was told that Project Management Board "Strengthening resistance to the impacts of climate change on vulnerable coastal communities in Ca Mau Province" (GCF project, Ca Mau) provided local farmers with nearly three million post larvae for farming in the land of Nhưng Miên protection forest of Ngọc Hiển district.
Those are selected from local qualified nursery facilities and managed competently from the nursery run-up to packaging and handing to the farmers who are eligible to all benefits from the farming.
This is of one the major activities of the project performed in Cà Mau to support local farmers to earn sustainable livelihood from mangrove forests and to fulfill the plan of recovering 4,000 hectares from the damaged forest andincreasing the forest cover and improve the quality. The action will help adopt the carbon, reduce the greenhouse gases, and enhance the biodiversity.
VFM