News
Quảng Ninh makes effort to become the aquaculture center of the north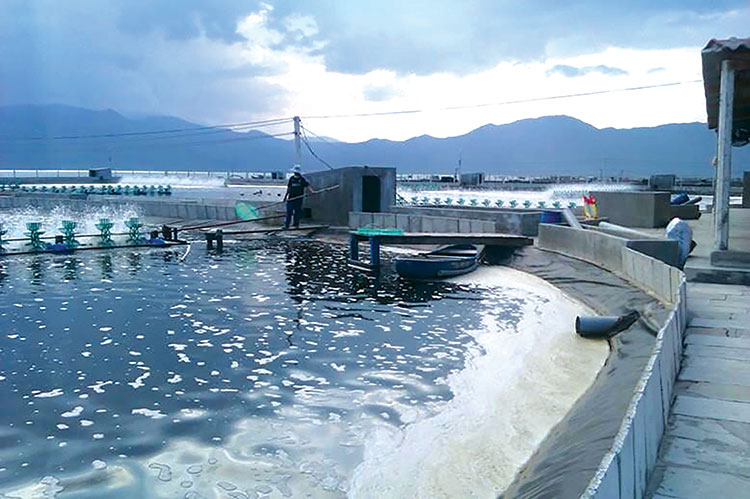 Quảng Ninh has nearly 7,000 ha of shrimp farms, with about 4,000 ha of industrial shrimp farms, making the province become the largest shrimp farming area in the north.
Quảng Ninh has been using resources in aquaculture for years. Shrimp farming facilities in Móng Cái have applied the three-phase shrimp culture technology, biofloc technology, rarely water change, RAS, and probiotic technology to replace antibiotics and chemical substances. Thus, the output sharply rose within 2020 and 2021, reaching nearly 3,600 tons.
Enterprises and farmers related to shrimp culture have changed extensive and improved extensive farming models to semi-intensive and intensive farming models. Hi-tech shrimp farming models have been applied widely in Quảng Yên, Đầm Hà, Tiên Yên, and Móng Cái and produced over 10 tons/ha/crop on average; even some models produced 25-30 tons/ha/crop.
Quảng Ninh province has launched the project of building a 170 hectare-complex of high quality shrimp production in Đầm Hà district. The project  is invested by Viet-Uc Quang Ninh Company with an aim to produce high quality post larvae. A shrimp hatchery with capacity of 8 billion pcs/year was put into operation and a house of producing algae, Artemia and the most fashionable automatic water filtration system in the world were put into operation in 2019. Viet-Uc Quang Ninh is increasing the capacity of post larvae production and establishing super-intensive farming areas of commercial shrimps so as to satisfy the demand of shrimp farmers in the province and from nearby areas.
Quảng Ninh has formulated a strategy of sustainable aquaculture with a development direction up to 2030 and vision to 2045 and made efforts to become the center of aquaculture, processing and exportation of seafood of the north. The province has eleven coastal localities, with eight of them working out a detailed planning of saltwater and brackish water aquaculture: Vân Đồn, Cô Tô, Uông Bí, Móng Cái, Đầm Hà, Tiên Yên, Hải Hà, Hạ Long in a total area of 11,700 hectares. The province intends to finish the organization of shrimp farming areas and centralized marine aquaculture areas as planned and for environmentally friendly assurance, remove aquaculture facilities out of the center of Hạ Long Bay, strictly control offshore aquaculture, and terminate farming areas that fail the planning.
The province sets a target of producing 228 tons of seafood by 2030, leaving the total seafood export value of USD 487 million and providing jobs for over 50 thousand workers. Quảng Ninh tries to have at least three aquaculture areas recognized as hi-tech agricultural areas. The province has nine facilities of post larvae nursery and production and stocked over 820 million PLs in quarter I of 2022.
VFM