News
Famers work with processors to stabilize pangasius output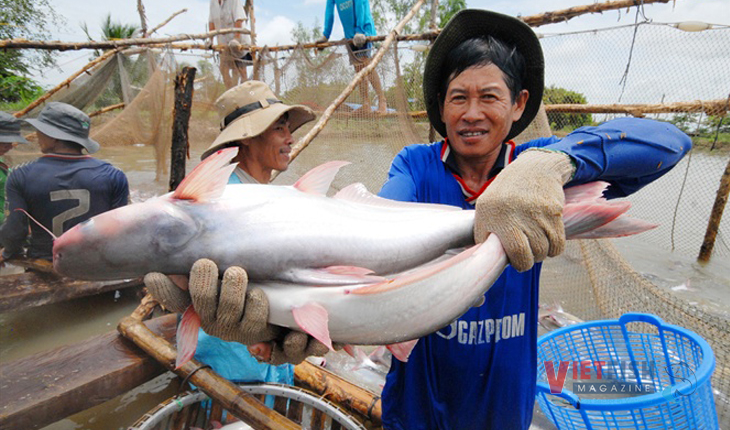 According to leaders of the agriculture industry, 100% instead of currently 80% of pangasius farmers should work with companies.
The price of pangasius has decreased to 18,000 dong/kg, 3,000 dong lower than production cost. However, market prices have not been Trần Thanh Tùng's concern for the last ten years. Farmers have earned profit since working with companies because fish had already been priced and profit is shared harmoniously.
Regardless of difficulties, in a group of pangasius farming of 200 ponds, 1h each, pangasius is being stocked. Pangasius is fed right after pressing a button. Only 100 workers are needed instead of a staff of 1,200 people as before. The technology has made the production cost and quality of pangasius extremely competitive.
In quarter II of 2020, pangasius exports are forecasted to grow back. However, market diversification is considered when the Chinese market is difficult to recover in a short time and the US is still under the influence of covid-19 pandemic. If 100% of pangasius farmers work with companies, the output and quality will be assured. This also prevents a surplus in supply and further pressure on pangasius consumption in the future.
VFM