News
Hải Phòng: Specially focus on removing fish cages in Cát Bà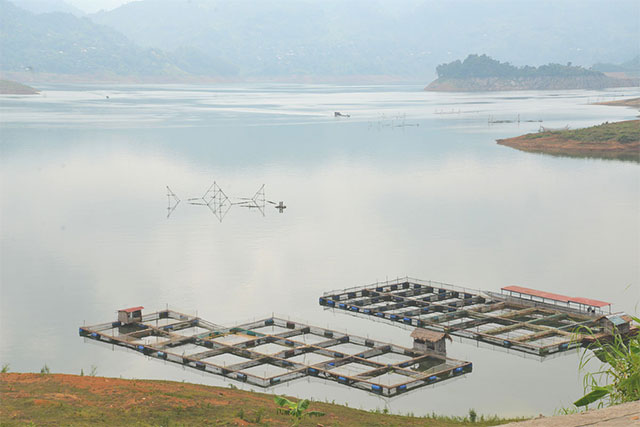 The removal of fish cages in Cát Bà aims to fulfill the plan of making this place become Vietnam's Ecotourism Center known to the world and prepare for UNESCO's recognition of Hạ Long Bay and Cát Bà islands as the Natural World Heritage.
In 2022, Cát Bà district was assigned important tasks related to tourism development and removal of aquaculture facilities in bays located in Cát Bà islands by Hải Phòng provincial People's Committee.
There are total of 440 aquaculture facilities with 516 houses, 8,216 cages, and 58,790m2 of mollusk farming area in Cát Bà that have to be removed, hence over 2,200 tons of fish and more than 4,200 tons of mollusks for sales.
Those facilities are mainly located in Cát Bà bay, Lan Hạ bay, Bến Bèo bay, Trà Báu bay, and Gia Luận bay, with 371 facilities owned by farmers with permanent residence in Hải Phòng, and 69 facilities owned by people from other areas.
As of early April 2022, Cát Hải district has disseminated, encouraged local farmers and removed 152/440 aquaculture facilities. The rest is being conducted.
According to the project by Hải Phòng provincial Department of Agriculture and Rural Development, facilities once located in bays of Cát Bà islands will be removed to two positions. Forty-one hectare of land from Hang Vẹm to Bến Bèo bay of Cát Bà town will be planned for aquaculture, with 1,888 cages of 118 farming facilities. In Gia Luận, aquaculture facilities will be located in an area of 15 hectares, with 192 cages of 12 farming facilities.
Competent authorities continue to boost connecting activities so as to help farmers sell farmed species in cages which are projected to be removed from Cát Bà islands. In the evening of April 25, Vice Chairman of Cát Hải district People's Committee Hoàng Trung Cường said that the Management Board of Economic Zone in Hải Phòng had just held a conference to connect enterprises so as to facilitate the sales of farmed species in cages which must be removed from aquaculture facilities in Cát Bà islands.
VFM