News
Store cheap pangasius material, IDI sets a target of achieving a sixfold increase in profit this year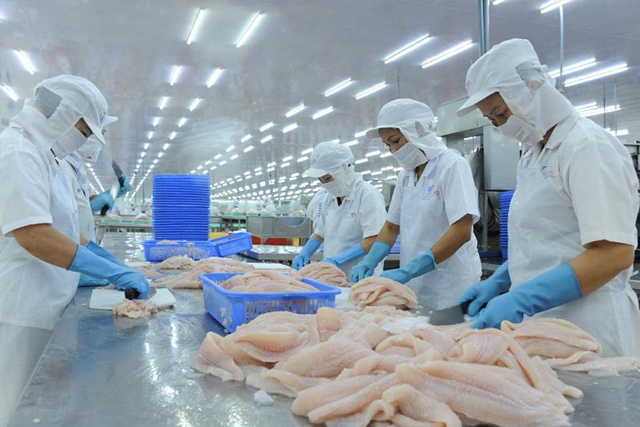 According to the annual Board of Directors Meeting Minutes in 2022, the Board of Directors of the I.D.I International Development & Investment Corporation (IDI Corp – Ticker Symbol: IDI), member of the Sao Mai Group (Ticker Symbol: ASM) submitted a 2022 business plan which involves a net revenue of 8,300 VND, profit after tax of 900 billion VND, up 45.6% and brings about 6.3 fold increase from 2021. As planned, the dividend yield will be 30% in cash.
The ambitious business plan of I.D.I is based on the recent skyrocketing of pangasius material, up to more than 30,000 dong/kg and the increasing demand of the market, especially the US and Latin America.
Chairman of I.D.I Lê Thanh Thuấn said that the Corporation could not meet all orders amidst the strong recovery of the market demand in major destinations. The Corporation must calculate to increase the operation capacity to fulfill ascending orders this year.
A leader of I.D.I said that the Corporation signed enough orders till the end of quarter II this year. Besides, the Corporation has prepared for a stockpile of cheap pangasius material (17,000 – 18,000 dong/kg) valued at 1.400 billion dong to provide the market during this recovery, especially Mexico and Brazil, the major destinations of  I.D.I.
The Corporation achieved a revenue of 5,719 billion dong last year, down 11%, and profit after tax of 143 billion dong, up 33.6% from 2020.
With the results,  the Board of Directors proposed to spend 341.5 billion dong on dividend in 2021, equal to 15% of the charter capital. Dividend would be paid on cash in quarter II or quarter III.
VFM