News
Shrimp prices waiting for changes after EVFTA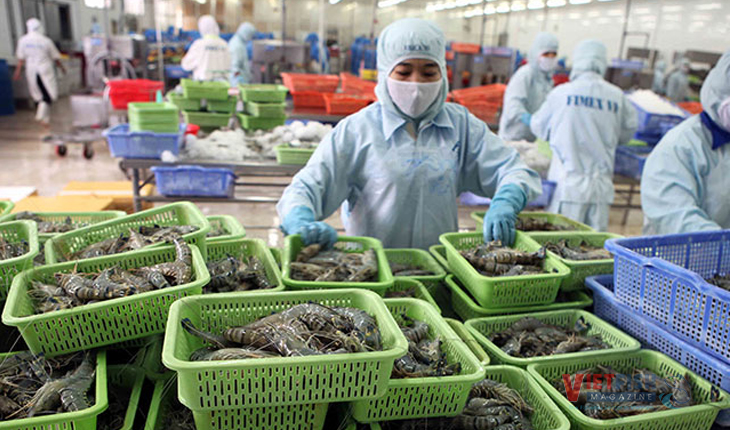 The EU market is opening, but shrimp exports don't grow fast due to COVID-19 pandemic and storms.
Prices of shrimp purchased at processing factories haven't changed much during the last two weeks, according to a seafood company in Sóc Trăng province. White leg shrimps size 100 pcs/kg type A1 were sold at 92,000 dong/kg and type A2 were sold at 78,000 dong/kg, the lowest prices since earlier this year.
The Chinese market has not recovered, leaving no increase in demand, according to shrimp exporting companies. Meanwhile, sales of Vietnamese shrimps to the US market increased by 29% from last year. Vietnam's shrimp companies are expecting preferential tariffs and benefits from already signed contracts after the EVFTA becomes effective.
As much as 82.5% of ponds, nearly 35,000 ha, have already been filled with postlarvae, including 25,800ha of white leg shrimps, according to the Sóc Trăng sub-department of fisheries. Over 10,800 ha (including nearly 10,000 ha of white leg shrimp) has been harvested, bringing in an output of 48,700 tons with a loss of 6.4%.
VFM