News
VietShrimp 2021 prepares to welcome guests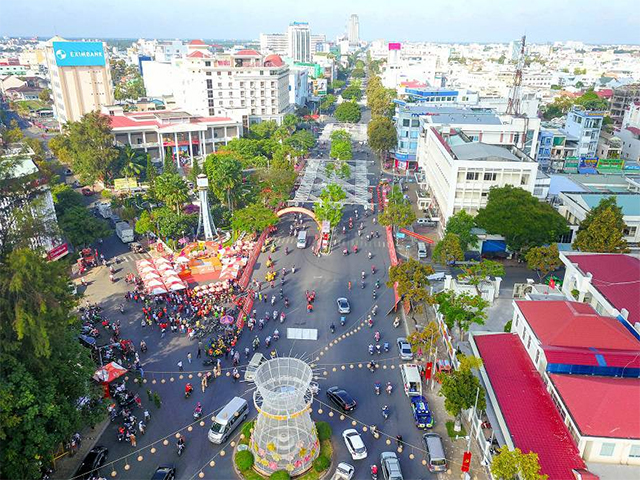 In mid-April, the Aquaculture International Fair (VietShrimp) will officially open, but, right now, the Can Tho Promotion Agency was very "hot".
Can Tho city has been quite hot in the past few days, but the construction team is still rushing to complete the last booths. Up to now, VietShrimp 2021 is preparing to welcome customers, most of the stalls have been set up, many businesses have started to do the design. According to the curator's opinion, only a week from now the Fair area will be completed to prepare to welcome visitors.
Representatives of the Organizing Committee said that in order to bring the best preparation to businesses, this time VietShrimp 2021 constructed nearly a month in advance. It is expected that only a few more days will complete the construction work to hand over the last booths to businesses. The reason for the long construction time is because although it is close to the opening day, but still registered to participate, the Organizing Committee must discuss and adjust to welcome the business in the most thoughtful way.
The third VietShrimp encountered many difficulties due to the Covid-19 pandemic, which made the organization time to delay continuously. However, the attraction of VietShrimp is still great, so it "kept" businesses registered to participate in the first place. This year, due to the difficulties caused by epidemics, foreign businesses are very limited, this is a pity, but thanks to the love of domestic and foreign-invested enterprises VietShrimp 2021 is still very crowded.
Up to this point, the number of booths and enterprises participating in the Fair had far exceeded the initial expected number, but due to experience from previous years, the Organizing Committee had a very suitable arrangement. Hope to bring satisfaction to scientists, managers, businesses and people in aquaculture to participate in the great event of the fisheries industry this year.
VFM