News
How is the fisheries industry after half-month of EVFTA enforcement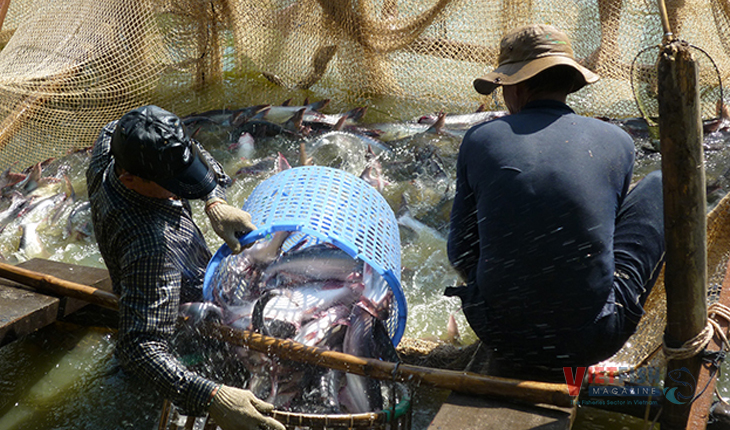 When EVFTA was officially enforced on August 01, 2020, more orders were placed. However the growth was below expectation due to the overwhelming Covid-19 pandemic.
Orders of shrimp and cuttlefish bounce back
According to a survey by Vietnam Association of Seafood Exporters and Producers (VASEP), when EVFTA officially became effective in early August 2020, sales in the European market have shown positive signs.
Trương Đình Hòe, VASEP's General Secretary said that orders in the European market increased by 10% compared to July, proving beneficial influence on Vietnam's exports.
He said that more orders were placed with a vast majority of shrimp and cuttlefish. Thuận Phước Seafood and Trading Corporation has recorded a growth in exports since early 2020, in defiance of the Covid-19 pandemic and is going to enjoy benefits from EVFTA when the treaty becomes effective.
"The Corporation has exported 3,000 tons of shrimp and shrimp products so far, up 8% from the same period last year and reached a worth of more than $31 million, up nearly 6%. Processed products are well consumed. With strength of products made of shrimp, the Corporation recorded a positive growth", said Trần Văn Lĩnh, Chairman of the Board of Thuận Phước Seafood and Trading Corporation.
Pangasius sector continues to suffer
While the shrimp and cuttlefish sectors record a positive growth, the pangasius sector is experiencing a stagnant business.
Đỗ Thị Thanh Thủy, Sales Manager of Nam Viet Joint Stock Company, said that the company experienced a 30-40% decrease in exporting pangasius, in both volume and value. Moreover, prices were lower than previous months.
Likewise, Nguyễn Văn Kịch, Chairman and General Director of Cafatex Corporation in Hậu Giang, said that Vietnamese pangasius is struggling with a double crisis, which was driven by surplus in the face of poor sales due to the coronavirus outbreak. It is hard to figure out a measure in a short time.
"We can't do anything but wait for countries containing the pandemic and reopening the economies so that exports will bounce back", said Kịch.
With the same opinion, Ong Hàng Văn, Deputy Director of Trường Giang Seafood Joint Stock Company in Đồng Tháp province, said that pangasius was one of species with a 0% decrease in export volume in the first seven months of 2020 as compared to the same period last year.
Besides traditional markets such as China, the US, EU, the company penetrated Singapore, Thailand, and Korea. However, those countries are hard hit by the Covid-19 pandemic, leaving a plunge in exports.
Some businesses said that besides the pandemic containment, the removal of "yellow card" warning is the key factor for the recovery of seafood exports to the European market.
Hòe found it difficult to forecast the seafood exports from now till the end of the year because the covid-19 pandemic is overwhelming.
VFM