News
Prices of tuna slump without being exported due to Covid-19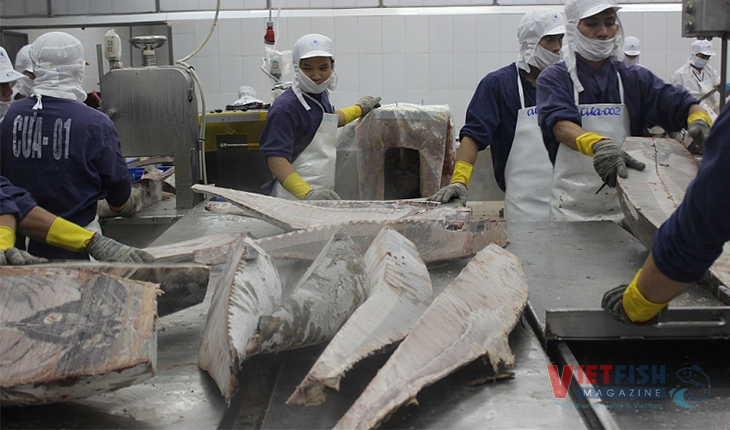 Phú Yên's farmers say that the price of ocean tuna is quite low. Once 130,000 dong/kg with tuna type 1, it is 100,000 dong/kg now.
Farmers of Bình Định, Phú Yên and Khánh Hoà have been mainly exporting fresh tuna but tuna processed products. Those tuna have been preliminarily treated and frozen; however the prolonged frozen period will increase companies' production cost and decrease tuna quality. Due to the bad impact of the covid-19 pandemic, at least 600 tons of ocean tuna in Bình Định have not been sold.
More than 110 offshore fishing boats (much of them went for catching ocean tuna) owned by Phú Yên farmers have docked at Đông Tác port since after Tet, said Phan Thanh Lực, Head of Đông Tác fishing port management board in Tuy Hoà city. An average of 1.7 tons of tuna was caught by each boat. Tens of boats achieved 2-3 tons and one caught over 3 tons of ocean tuna.
Hòn Rớ fishing port management board in Nha Trang city of Khánh Hoà province said that around 100 fishing boats that went out to sea to catch skipjack tuna have docked with 5-10 tons of fish caught by each boat. Tuna type 1 is sold at 50,000 dong/kg and the whole sale price is at 30,000-40,000 dong/kg.
VFM